Perhaps the most interesting aspect of the Transformer Book is that Asus have installed a full-fat version of Windows 8.1, meaning this tablet can run in Desktop mode alongside the new tiled interface. It has to be said that Windows 8.1 is much better suited to touch-screen devices than it is to standard laptops and desktops.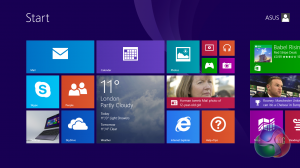 The Transformer Book is supplied with a vanilla version of Windows 8.1 so all of the key apps are just the standard ones which are supplied with Windows.  The downside of the Windows operating system is the lack of tablet-specific apps available in the Store.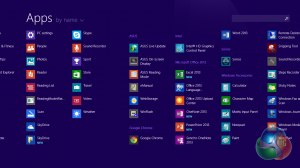 Asus pre-install a number of applications on the tablet which are actually quite useful. These include a live update app which helps keep drivers up to date, an eManual for the tablet and a WebStorage app which gives you access to 1 TB of free online storage.  Without doubt the most useful included software is a variant of Microsoft Office Home and Student Edition which offers fully functioning versions of Word, Excel,PowerPoint and OneNote.  This needs to be downloaded from the internet and installed, but this is a fairly simple process.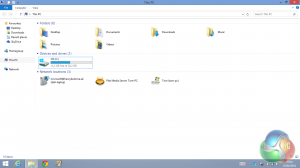 This storage may well prove useful as the internal storage is rather limited. There is around 14.5 GB of free space with the operating system installed which doesn't leave much room for additional applications and media files.
This will be especially limiting for those who plan to use this as a standalone device.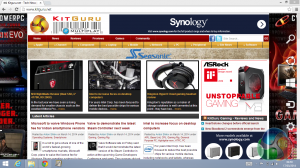 We were very impressed with the browsing experience provided by the Transformer Book T100T.  We aren't too fond of the 'tablet friendly' version of Internet Explorer which is accessed through the metro interface, so we chose to install Chrome instead.  The browsing experience is decent in both though, it's simply a matter of preference.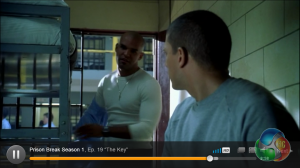 The T100T coped well with video playback.  We used a number of sources including Netflix, Amazon Instant Video and YouTube.  These all yielded impressive quality, although the lack of a proper YouTube app for Windows 8 is a little annoying as the website isn't optimized for touch. We would definitely recommend Netflix over Amazon Instant Video to complement the T100T as the former boasts a Windows 8 app and a much more touch-friendly online interface.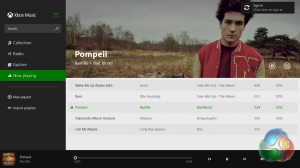 Music Playback is handled by the Xbox Music app which is simple and easy to navigate.  The built-in speakers are fairly loud, even though they don't offer the best sound quality.  We found them to be a little tinny and lacked power in the lower registers.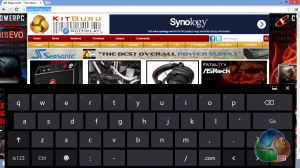 The on-screen keyboard is the standard Windows 8 one and is pretty easy to use.  The keyboard dock is certainly preferable though so we would recommend carry it around with you.