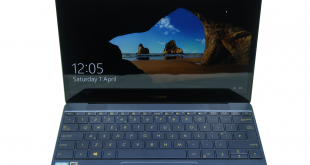 Today we take a look at the Asus Zenbook 3 laptop that boasts a 12.5″ 1080p resolution screen. Inside is 16GB RAM running at 2133MHz, along with a 7500U CPU Dual core processor and on-board Integrated Graphics from intel. Many will like the lightweight feel factor and back lit keyboard – but how does it handle?
Watch via our VIMEO Channel (Below) or over on YouTube at 1080p60 HERE.

Key Specifications
Model name: Asus Zenbook 3 UX390UA
Chassis colour: Navy Blue
Screen: 12.5″ (16:9) LED backlit FHD (1920×1080) 60Hz Glare Panel with 72% NTSC
With WideView Technology
Graphics: Integrated Intel HD Graphics 620
Processor: Kabylake Intel Core i7 7500U Processor
Memory size: 16 GB LPDDR3 2133MHz SDRAM Onboard Memory
SSD: 512GB PCIE Gen3
Wireless: Integrated 802.11 AC
Battery: 6 Cells 40 Whrs Polymer Battery
Dimensions: 296 x 191.2 x 11.9 mm (WxDxH)
Weight: 910 g with Battery
OS: Windows 10 Home
GPU-Z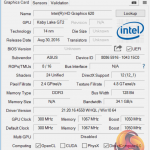 Price: £1499.99
The Asus Zenbook 3 is in short supply of connectors, in fact it only has 1x USB-C port which may cause a problem if you already own many standard USB devices you want to attach. Asus do offer a Universal Dock that can be connected to the Zenbook – this offers up another USB-C 3.1 plus USB 3.0, HDMI, VGA, RJ45 LAN and a 3-in-1 SD card reader.
The downfall is that the Universal Dock either may or may not be included depending on specification and region. According to our contacts in ASUS, The cheaper Core i5 model ships with the basic dock, while the more expensive Core i7 version does not. We do not understand the logic with that decision.
We have a review sample and this did not include the Universal Dock so I could not extend the review to tell you any more about this, only that I came across more than one complication when trying to transfer over my testing software. I had to use cloud storage to download software onto the Zenbook, which obviously took a lot longer than I originally expected.
It would be worth checking with your local etailer to ensure you get this docking system, as there are three separately priced docks available ranging in price from £49.99 to £139.99. More on this shortly.
CPU-Z
Cinebench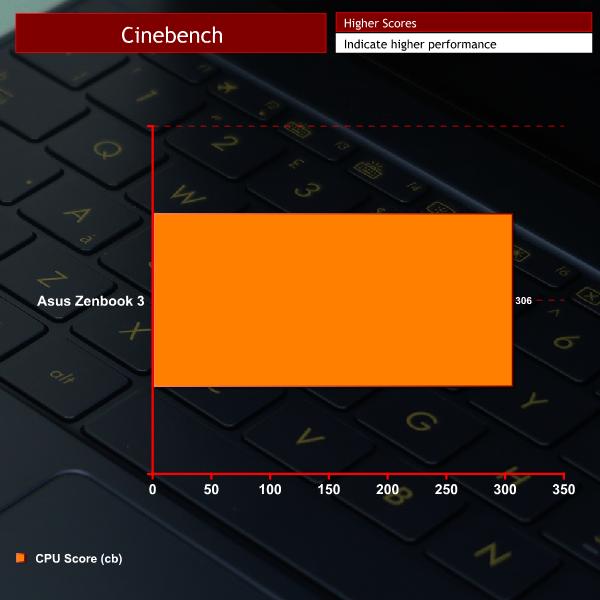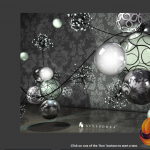 CPU Ranking had the 7500U fall in at 7th place as you can see in the above image, just below a competing Chip from a former Generation Ivy Bridge being the i7 3840QM.
PCMARK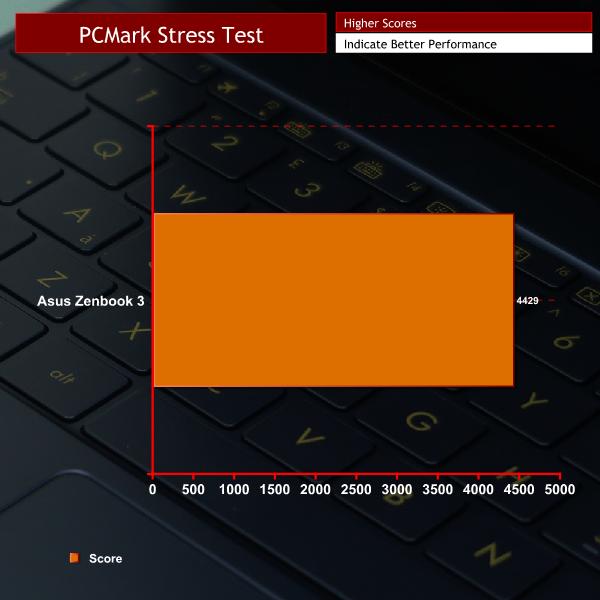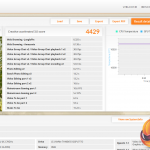 RealTemp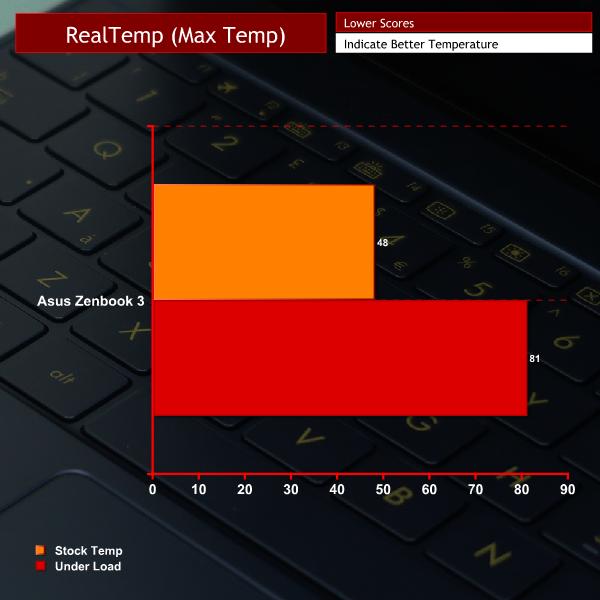 81 degrees under load is not too bad really considering the diminutive chassis design. It is well outside any situation that would involve thermal throttling, which is good to see.
Battery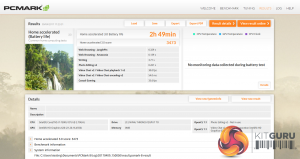 Battery life in this benchmark lasted around 2 hours 49 minutes which in real use terms is about 4-6 hours. It can be fully charged from empty within an hour. During testing I managed to charge the laptop fully in 56 minutes. This is very impressive.
Closing Thoughts
The Asus Zenbook 3 is a fast ultraportable laptop that blazed through Office, media and real world tests during the review. The Zenbook 3 is very comfortable when used on the lap for many hours at a time and didn't transfer much heat to my legs which was a welcome surprise.
The Zenbook 3 is really lightweight , weighing only 900g and has a power pack that can be easily stowed out of sight when not needed. The screen is beautiful and the 1080p resolution works perfectly for the physical size of the panel. It is ideal for both office duties, surfing the internet and for enjoying full HD movies and media files.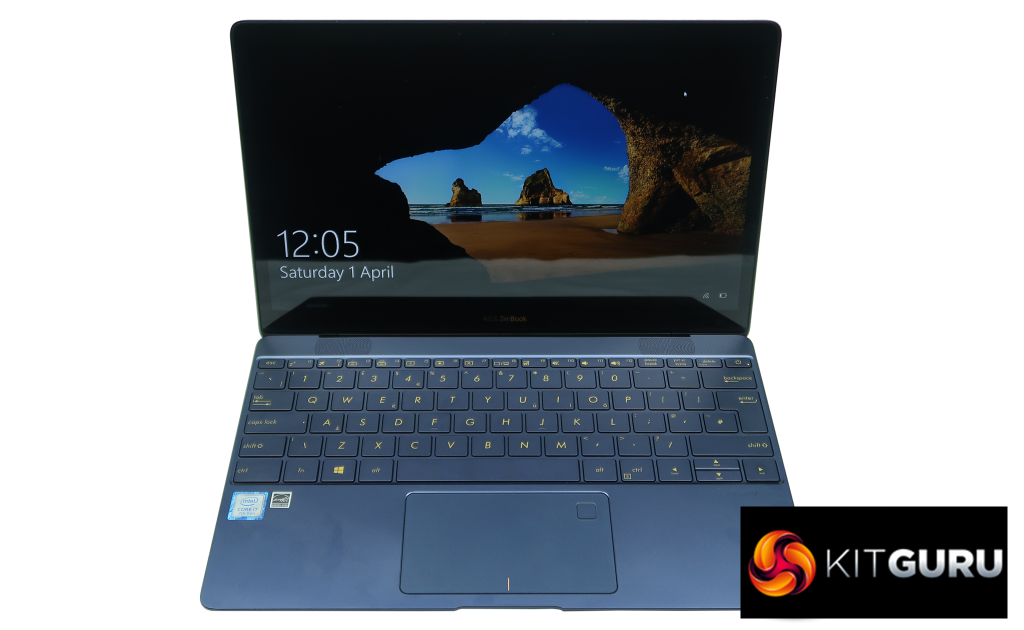 The aluminium brush finish looks great on first inspection, but it is a fingerprint magnet and I spent a lot of my review time keeping it clean it (I suffer a little from OCD). Keeping this laptop spotless and in tip top condition was a constant battle during this review.
The lack of any standard USB ports may prove a problem for many people. Our review sample didn't ship with the Universal Dock which offers more versatile connectivity, but we have been told this £49.99 extra ships with the less expensive Core i5 model. If you can make sense of this, we applaud you.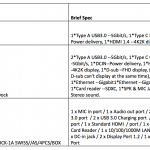 The image above shows exactly what ASUS PR sent us when we tried to get more detail on the docking system. You can see there are three docks available. One at £49.99, another at £99.99 and the most expensive version at £139.99. The Core i5 Zenbook 3 gets a £49.99 dock bundled as part of the package. Those people who spend more on the faster Intel Core i7 processor version need to buy one of the three versions if they want decent connectivity options.
The fingerprint sensor is a nice little extra and I can see it being a key selling point for some people who hate having to constantly type in passwords to get access to their files. I was a little disappointed with the low resolution web camera- surely they could have incorporated a HD camera into the chassis.
The Audio quality is surprisingly good. The speakers handle louder volumes particularly well, with very little distortion. It is a surprisingly capable media oriented laptop.
The Zenbook 3 does not produce a lot of heat. It comfortably finds a way to expel hot air with minimal noise. The use of a low voltage processor and no discrete graphics means that ASUS are able to cool the laptop with a single fan.
Asus have given the Zenbook 3 a white backlit keyboard which looks fantastic in lower light conditions. There is good spacing between each key and I didn't find any problems with accidentally tapping more than one key at a time. The touchpad is also very impressive, although I would have liked a little more tactile feedback when clicking the button positions left and right.
You can buy from PC WORLD HERE or John Lewis HERE.
Pros
Lightweight.
Charges in under 1 hour.
Finger print security.
Small.
Fast for Browsing.
Web storage included.
Cons
It is fingerprint city.
SD webcam is dated.
KitGuru says: The ASUS Zenbook 3 is a formidable little ultra portable which gives the Apple Macbook a run for its money. We are disappointed that ASUS don't bundle a docking system with the more expensive Core i7 version (but they do with the Core i5 version!), so be prepared to spend at least £50 to get access to all those older devices.