While there are plenty of peripherals out there that cater to specific gaming genres, ASUS has pushed it one further by marketing its new Strix Hero and Scar notebooks for MOBA and FPS titles respectively. Of course, neither are tied to just one genre, packing enough specs to play most titles currently out there.
The ROG Strix Hero (GL503VM-DB74) notebook that ASUS is marketing towards MOBA players sports a 1920 x 1080, 15.6-inch IPS display at 120Hz refresh rate. It's complete with full coverage of the sRGB colour space and 178-degree viewing angles, both horizontally and vertically, making it so colour change or loss is minimised when moving around.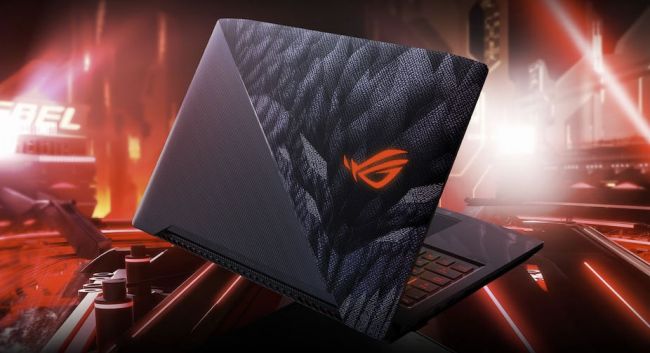 Under the hood, the laptop is powered by an Intel Core i7-7700HQ processor alongside 16GB DDR4-2400 MHz RAM and an Nvidia GeForce GTX 1060 (6GB version). Its storage is handled by a primary 256GB M.2 NVMe SSD while its secondary is 1TB FireCuda SSHD with 8GB of cache. This can be expanded somewhat via the integrated memory card reader.
ASUS explains that "The ROG Strix Hero Edition's display is what sets it apart. It treats players to upgraded senses, enabling them to see the game world via a 120Hz refresh rate that decimates lag and motion blur, so everything is clearer and smoother."
Cementing its MOBA push is the addition of four programmable hotkeys, as well as four lighting zones, to which the QWER keys (primary keys used in MOBAs) in particular are highlighted. Undoubtedly, many will make use of the four USB 3.0 ports or single USB 3.1 Gen 1 Type-C to connect a variety of peripherals such as a mouse or gamepad, but the keyboard itself is deeply curved with a 1.8mm travel distance for competitive games.
ASUS caps off its $1,599 Strix Hero with a webcam, mini DisplayPort and HDMI ports for external displays and an audio jack.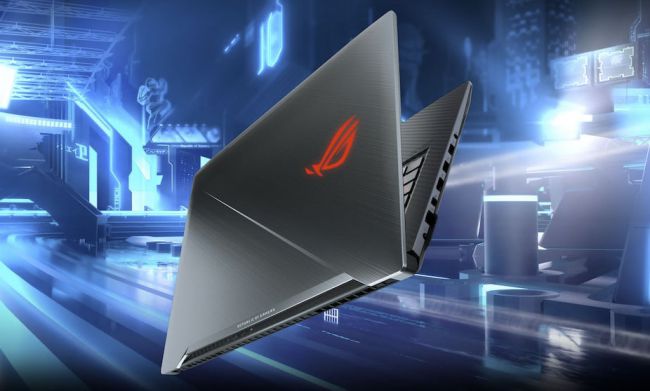 The ROG Strix Scar is a larger 17.3-inch laptop coming in two models. Its first model (GL703VM-DB74) contains the same hardware, resolution, refresh rate and price as the Strix Hero, but its second model (GL503VS-DH74) houses the higher end Nvidia GeForce GTX 1070 with a G-Sync enabled display at a faster 144Hz refresh rate. This model is also FullHD and comes in at a price of $1,899.
Both of these models instead have the WASD keys highlighted and are designed after modern weaponry, "crafted in gunmetal gray and finished with the cold, dark feel of bullet-proof Kevlar" to appeal to the aesthetics of FPS gamers.
The Strix Scar (GL703VM-DB74) that utilises the GTX 1060 is currently available for $1,599, while the ROG Strix Hero and ROG Strix Scar (GL503VS-DH74) are both due to release in November but are available for pre-order at $1,599 and $1,899 respectively.
KitGuru Says: It's worth remembering that most of this marketing is aesthetics first and foremost, with many of the hardware and bonuses perfectly viable for games of almost any genre. Are you interested in grabbing yourself a gaming notebook?