Razer isn't opposed to shedding its iconic emerald green colour scheme every once in a while, unveiling its "Quartz" line of gaming peripherals at the end of 2017. This Valentine's Day, Razer is expanding this very same range, making it possible to own an entire system setup clad with the rose-like colour.
Like the Gunmetal and Mercury White refreshes, the Quartz line simply takes existing hardware and gives it a new coat of paint. Launching on the Razer Store just last year, the Razer BlackWidow Tournament Edition Chroma keyboard, ambidextrous Lancehead Tournament Edition mouse, Kraken Pro V2 headset and Invictus mouse surface proved quite popular with fans.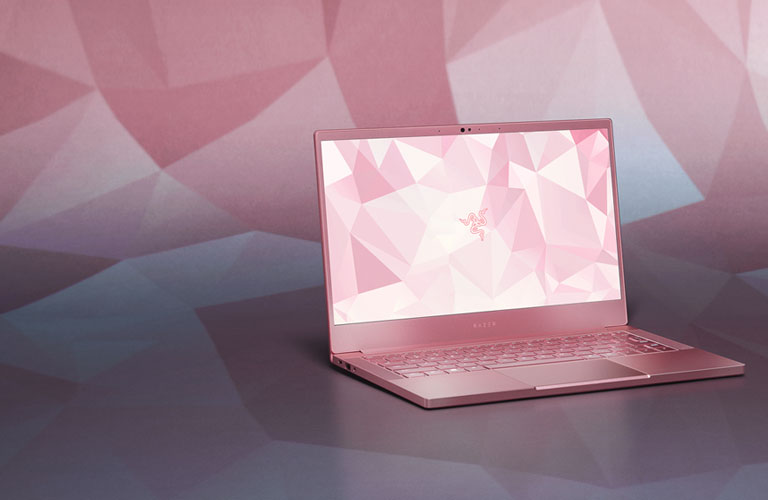 Built more for productivity, the Razer Blade Stealth Quartz doesn't quite achieve the same gaming feats as its Razer Blade of Blade Pro brethren, but its slimmer profile looks rather sleek with the chromatic pink finish. Like the other entries in the range, CEO Min-Liang Tan states that it will "steal hearts everywhere."
Sadly, only the Razer Kraken remains from the original line-up, with the company instead giving its Basilisk mouse, Huntsman keyboard and huge Goliathus Extended Chroma mouse mat the Quartz treatment instead. Content creators will be pleased that the Seirēn X microphone has also been blasted with a pink coat, as well as the colourful Razer Base Station Chroma and Raiju Tournament Edition controller, which has recently had latency issued addressed on PlayStation 4. Even the Razer Phone 2 gets a swanky new Quartz case.
Currently, the Quartz family is exclusive to the Razer Store but fortunately the company isn't charging extra for the limited edition products. Every device listed above should cost equal to their standard counterparts, but availability will be subject to stock.
KitGuru Says: While I'm unlikely to rush to purchase one, simply having the option is nice and adds a splash of colour to otherwise dull set-ups. Are you a fan of Razer's Quartz colouring?