Asus has become masters of implementing RGB lighting into its huge range of devices and peripherals. However, PC enthusiasts and gamers are always searching for other ways to express their personalities through their rigs, so Asus ROG has come up with a new way to make that happen without having to turn on the lights.
A selection of Asus ROG peripherals and the Strix G gaming laptop is about to get a makeover inspired by cyberpunk pink. The refreshed ROG peripherals and devices will use the classic black backdrop to enhance the pink highlights in the new Electro Punk lineup which includes the 15" ROG Strix G gaming laptop, wireless headset, keyboard, mouse, mouse pad, and backpack.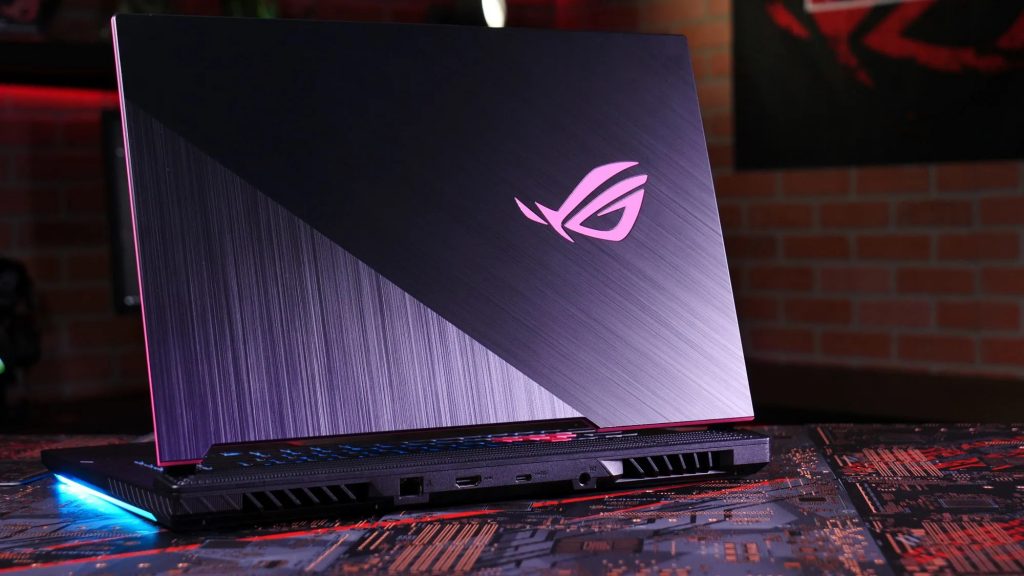 The ROG Strix G15 Electro Punk gaming laptop, equipped with an Intel Core i7 10th Gen processor, adds a touch of pink perfection to the streamlined gaming machine with a new colour scheme that features a pink line around the chassis lid that is also mirrored around the touchpad. To highlight the most important buttons for gamers, the WSAD keys are also treated to the cyberpunk pink colour scheme upgrade, as well as the unmissable ROG logo on the lid.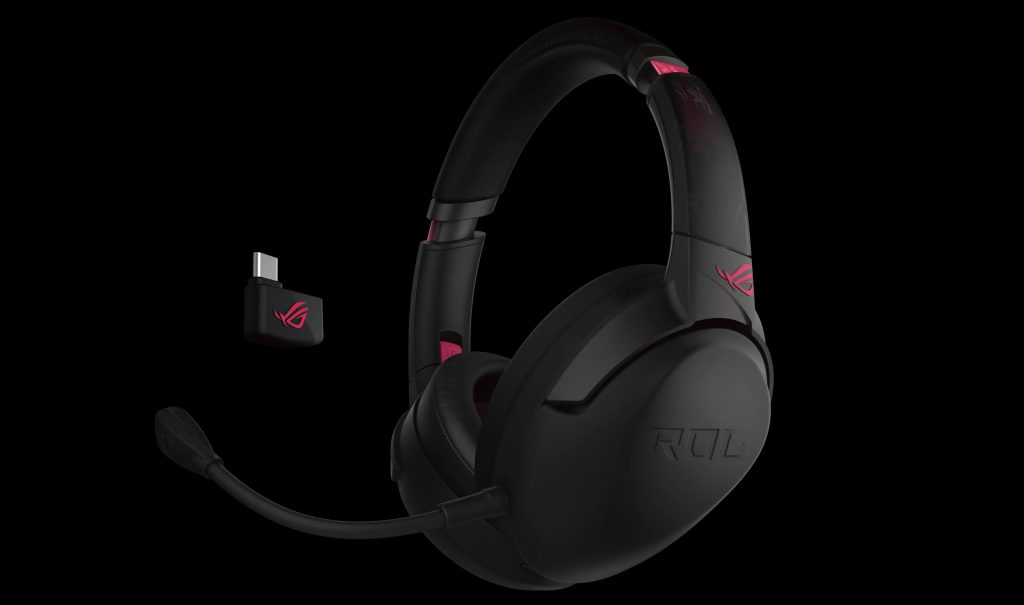 A refreshed version of the Asus ROG Strix Go 2.4 gaming headset also includes the Electro Punk pink details, with the ROG logo on both the headset and the USB Type-C dongle adorned in pink, as well as other highlights such as the adjustable headband and the inner part of the earcup cushions. Specification of the ROG Strix Go 2.4 Electro Punk gaming headset remains the same with 40mm ASUS Essence drivers, 2.4 GHz wireless connectivity and compatibility with multiple platforms including PC and all major consoles.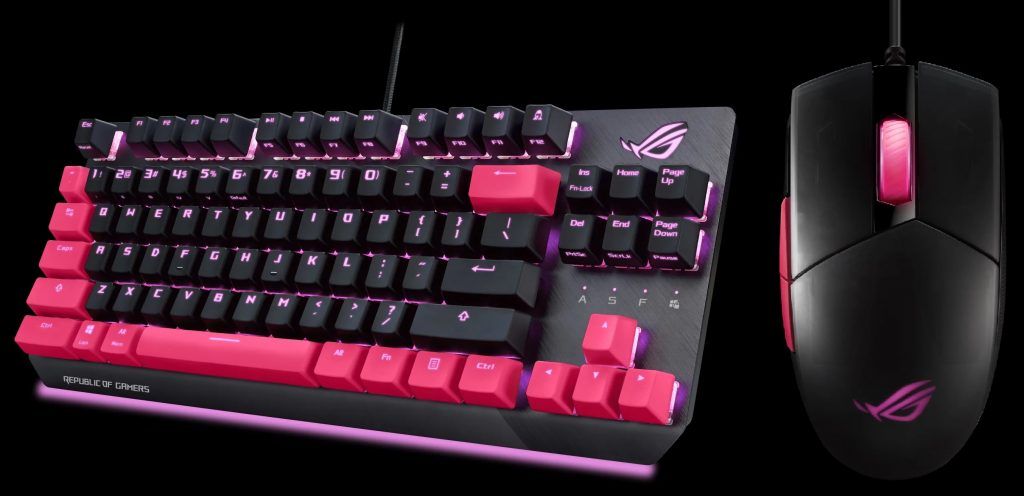 ROG has also refreshed one of its keyboards, the Strix Scope TKL and ROG Strix Impact II mouse with the new Electro Punk colour scheme. Eye-catching pink keys around the edge highlights the special edition ROG Strix Scope TKL Electro Punk gaming keyboard, the key backlighting, ROG logo and the underside also now have a pink glow. The ROG Strix Impact II Electro Punk gaming mouse is equipped with a subtle pink scroll wheel, side buttons and a glowing pink ROG logo too.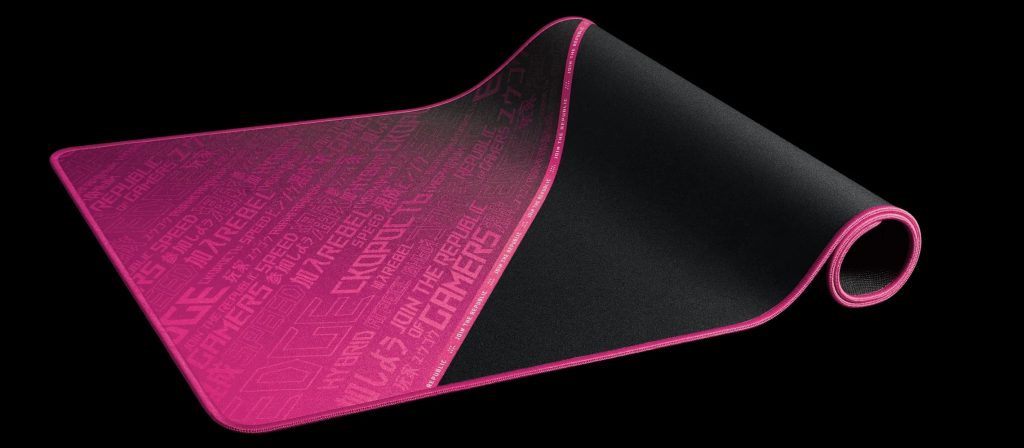 To finish off your perfectly pink rig, Asus has created an ROG Sheath Electro Punk gaming mouse pad featuring a split black and pink theme with pink stitching around the edge. The mouse pad measures a whopping 35 x 17 inches and will be bundled in with all the Asus Electro Punk edition laptops.
Discuss on our Facebook page HERE.
KitGuru says: Are any of you guys a fan of the pink and black Electro Punk colour scheme of these new Asus ROG refreshed laptops and peripherals? If so, which design do you like the best?