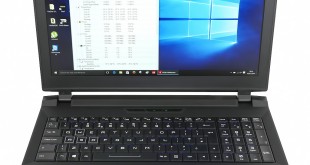 PC Specialist has configured a mid-range Skylake laptop called Octane II that packs enough punch for gaming. You get a choice of GeForce GTX 970M or 980M graphics as well as support for as many as four storage drives and SSDs. Our sample arrived with a Core i5-6600 CPU, 16GB HyperX Impact RAM, GeForce GTX 970M graphics, a 120GB SSD and 1TB hard drive which is fairly close to the base specification.
We spent some time with PC Specialist's configuration web page and found the cheapest version of this laptop comes with Core i5-6400, 4GB single channel RAM and a 500GB hard drive at a cost of £1160.
Watch via our YouTube channel at 1080p50 (below), or over on VIMEO HERE
[yframe url='https://www.youtube.com/watch?v=cXkJ9JszG_4′]
Kitguru review sample specification:
Processor: Intel Core i5 6600 3.3ghz.
Memory: 16GB DDR4 memory @ 2133mhz Kingston HyperX Impact.
Storage: 120GB SSD and 1TB HDD.
Panel: Full HD 1920×1080 IPS LED.
Graphics: Nvidia GTX970M 6GB GDDR5.
General Specification Snapshot:
6th Gen Intel® Core™ CPUs
GeForce™ GTX 970M/980M
Multi-colour Backlit Keyboard
Thunderbolt™ (via USB 3.1)
Optional NVIDIA® G-SYNC™
DDR4 Memory Support
4K IPS Panel Option
ANSP™ 3D Sound Technology
Sound Blaster® X-Fi™ MB5
SuperSpeed USB 3.1 Gen 2
Premium Onkyo Speakers
Fingerprint Scanner
HDMI Output Connection
Display Port Connection
Trusted Platform Module (TPM)
Array Microphone Configuration
2.0 MP FHD Webcam
Wireless Fitted as Standard
Bluetooth Option Available
e-SATA Input Connection
More specification details available HERE
Slightly further up the food chain we have the laptop on review that costs £1304 and if you push the specification to the limit with 3K display, Core i7, 32GB DDR4, GTX 980M, dual 960GB SSD plus dual M.2 512GB SSD the price will rise as high as £2700.
It is unusual to see a laptop with such an enormous range of prices and options, and even more unusual for a manufacturer to send in a basic model for review rather than the fully pimped and blinged version.
We shouldn't judge a book by its cover and in the case of Octane II that is good advice as the Clevo chassis is a fairly big, heavy slab of a thing with a matt black rubber coating that doesn't look especially pretty.
As you can see from our photos and video the chassis is a clever piece of work (and that isn't intended as some awful pun on the Clevo name). The ports and connectors are sensibly arranged around the laptop with USB 3.0 and headset on one side, graphics outputs on the rear and two more USB 3.0 plus a type C USB 3.1 and card reader on the other side. The only deficiency is the absence is an optical drive and we don't really regard as a problem.
Flip the laptop over and you have easy access to the battery, and under the smaller of two covers you will find three of the drive bays. The larger cover conceals the second M.2 bay as well as the memory, CPU and graphics. The only piece of hardware we failed to reveal during photography is the Wi-Fi chip which is a Killer Wireless-AC 1535. This card is located under the keyboard and appears to be installed at an early stage of assembly, unless there is some clever trick to releasing the keyboard that we missed.
Overall, the specification of the Octane II we were sent makes a good deal of sense. It costs £240 to upgrade from GTX 970M to GTX 980M yet the system we were sent was capable of playing games at the Full HD resolution of the 15.6-inch screen. You may well need to reduce image quality one notch from maximum to keep the frame rates above 60fps.
If we sprung the extra cash for the faster graphics we would probably also invest £59 to a 3K 2,880×1,560 screen upgrade.
The only snag we spotted with the hardware is the 120GB HyperX Savage SSD with a Phison controller as the capacity is only really large enough for Windows 10 and your applications. It is a safe bet that any games will need to be installed on the 1TB HGST hard drive which doesn't really hinder performance but feels less satisfying than a pure SSD experience. As ever this is a simple trade-off between performance, convenience and cost.
One other feature that isn't immediately apparent is the SIM slot that is located inside the battery compartment. PC Specialist offers a 3G card for £29 or a 4G card for £59, both from Huawei.
A final feature that was completely hidden (until we read through the manual for the Clevo P751DM chassis) is that Clevo lists a utility called Control Centre Gaming. This software was not included with the PC Specialist version of this laptop. That said it might be of interest to note it includes a GPU overclocking button and if you have an Intel K series CPU you will find Intel Extreme Tuning Utility adds a CPU Overclocking button to the software.
Testing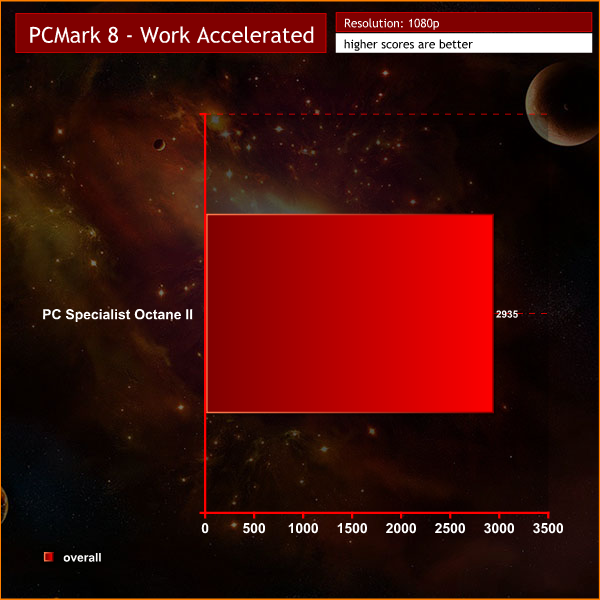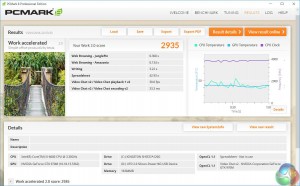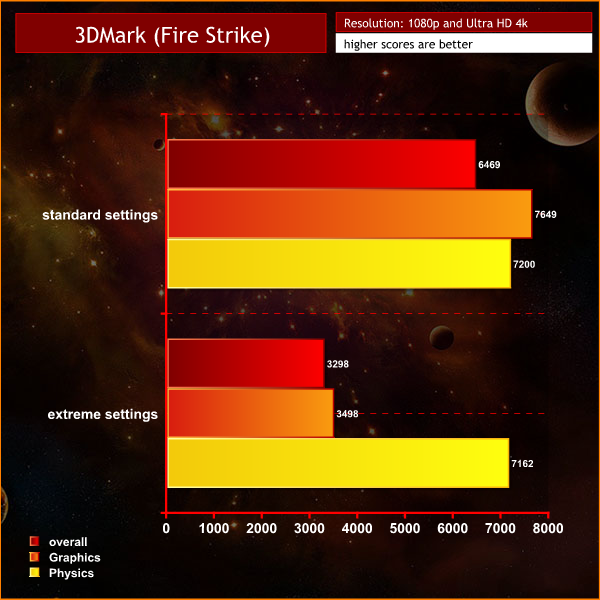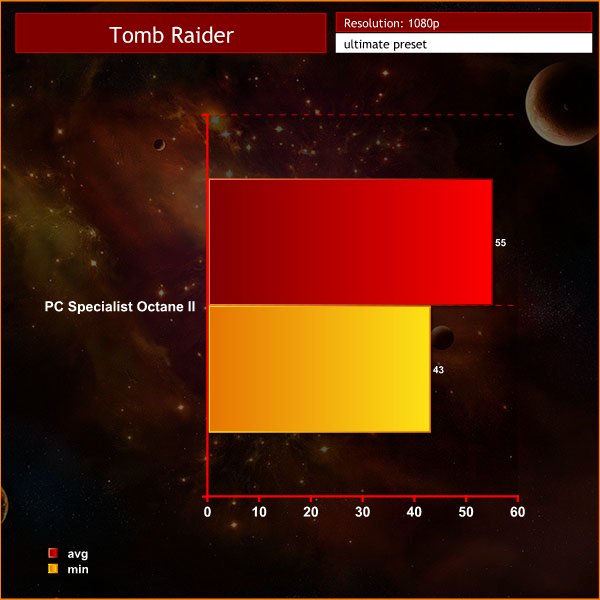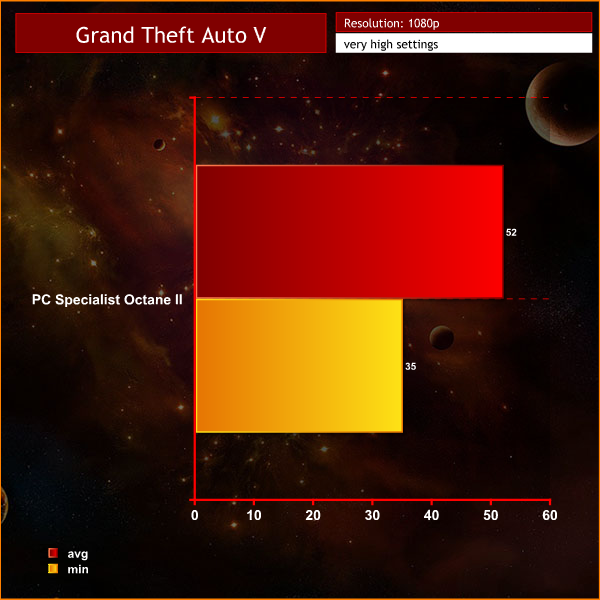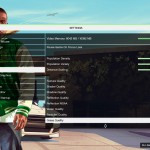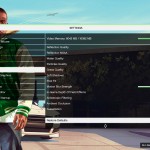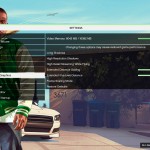 The PC Specialist Octane II delivered a decent level of performance, which is exactly what we would expect from a combination of Skylake Core i5, GTX 970M and an SSD drive. While we didn't break any records we were comfortably able to play modern games at Full HD resolution and the hardware is well matched to the 15.6-inch screen. Clearly this level of performance is more than you require for simple duties such as email and PowerPoint. Octane II is intended for all-round use including game play.
Thermal Dynamics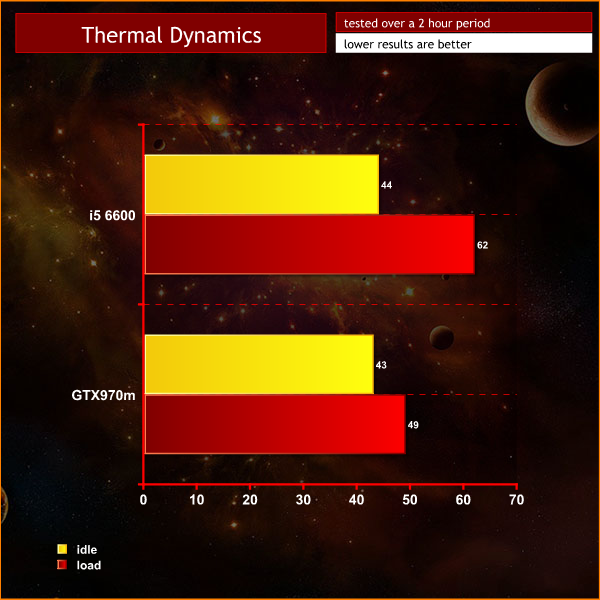 We used AIDA 64 to stress the CPU and GPU at 100 percent and the result you see in our screen grabs is that GPU temperatures rose to 49 degrees while CPU temp passed 60 degrees. These temperatures are very low, although it clearly helps that PC Specialist opted for Core i5 rather than a faster Core i7. We can thank the chunky chassis with its extensive cooling system for these superb figures as it has been designed to cope with GTX 980M and Core i7 so this particular SKU is pretty much a walk in the park.
Acoustic Performance
Octane II is effectively silent in normal Office type use and very quiet when it is working hard. You may wonder why Octane II is relatively big and heavy and the answer is that it packs a decent cooling system and flows plenty of air without the need for significant fan noise.
Battery life
Looping PC Mark 8 gave us a battery life of two hours 14 minutes, which equates to four and a half hours of regular daily usage. The battery is a decent size and that figure is perfectly acceptable, although it clearly falls short of the life you can expect from a laptop with integrated graphics.
Closing Thoughts
The PCSPECIALIST Octane II is a chunky laptop with a mainstream 15.6-inch Full HD screen. From the outside it looks like a throwback to an earlier age as the overall thickness of 35.7mm doesn't even include an optical drive. When you take a closer look you see the versatility of this chassis means you can install as many as four storage drives. The array of ports and connectors is impressive, including USB 3.1 Type C.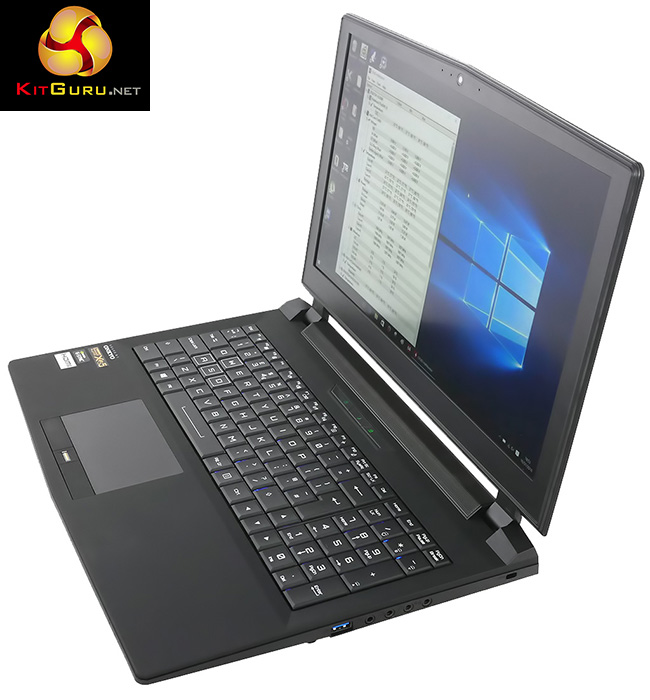 The screen, keyboard and touchpad all do a good job without setting new standards or delivering a 'Wow' factor. Two minutes after you finish using this laptop you are unlikely to be able to remember how it looked or felt.
In this particular example the combination of Skylake Core i5, 16GB DDR4, GTX 970M, 120GB SSD and 1TB hard drive delivers sufficient performance and storage to suit mainstream users, along with a decent amount of battery life. Balanced against this we expect that business travelers will likely prefer a thinner and lighter model while hardcore gamers will expect a GTX 980M.
Octane II strikes a good balance that should appeal to a mass market and the low level of internal heat and quiet operation are thoroughly appreciated.
Buy from PCSPECIALIST HERE.
Discuss on our Facebook page, over HERE.
Pros:
Very quiet operation.
CPU and GPU remain lovely and cool when under load.
Nvidia GeForce GTX 970M power the Full HD screen.
USB 3.1 Type C Thunderbolt port
Option of installing two M.2 SSD drives.
Killer Wireless AC-1535 has good performance.
Decent battery life.
Cons:
The chassis is quite chunky.
Fairly heavy at 3.4kg.
KitGuru says: From a technical stance the Octane II ticks all the boxes. The clevo chassis design is quite 'boxy' by design but it delivers great cooling efficiency.