Motorola recently announced the Moto 360 smartwatch, one of two upcoming watches featuring the all new Android Wear operating system. Since Android is all about being open, the Moto 360 will be able to pair with all devices running Android 4.3 or higher, unlike Samsung's Gear line of smartwatches which only work with certain flagship Samsung phones.
While some older devices that haven't been updated to the 4.3 firmware will get left behind, the tech savvy will likely be able to fix that with a custom ROM. Ultimately, this is good news for Android fans but it would have been nice if devices running other major phone OS's, such as Windows Phone or IOS, were also able to pair with Motorola's new wearable. That said, Apple likely wouldn't allow iPhone users to pair up with an Android watch as the company will probably be releasing its own IOS smartwatch at some point in the future.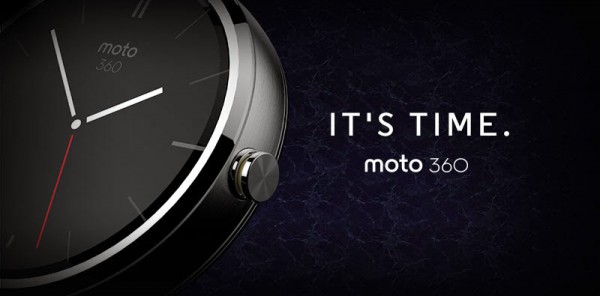 During a Google Hangout session on Wednesday, Jim Wicks, a designer at Motorola, explained the design philosophy behind the Moto 360: "We made a decision to not swim against the cultural currant, and instead thought 'lets go with it'. 80 percent of the watches sold are circular, and we felt it was important not to try and defy gravity. Time historically was represented by a circle, be it a sun dial or a wristwatch. Now, at train stations and airports, time is still represented by a circle, and we thought it was important to leverage that."
KitGuru Says: I think the Moto 360 is the nicest looking smartwatch to date, it blends in and looks like a regular watch which is a nice change from Samsung's more obvious approach. The Android Wear OS also looks incredibly intuitive and easy to use, another step up from Samsung's custom UI and even the Pebble.  
Source: The Inquirer