The follow-up to the very popular OnePlus One smartphone, the OnePlus Two, is expected to launch later this year but so far, OnePlus hasn't given away much. However, the company has finally revealed a few details about its upcoming flagship.
Yesterday during a Reddit AMA, two OnePlus workers, David Sanmartin and Carl Pei, shared some details on the company's plans for this year. While specific specifications have yet to be revealed, the OnePlus Two will be a "different device with a different price", suggesting that the next model could come with a price bump.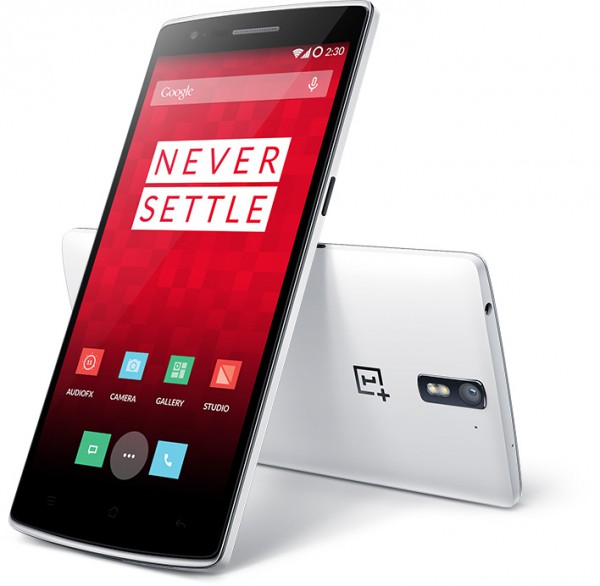 The OnePlus One gained as much of the market as it did largely due to the price, at launch it cost half the price of a flagship from the likes of HTC or Samsung with similar specifications. The only real competition it had at that price was the Nexus 5.
However, the Nexus line has recently received a price bump of its own with the Nexus 6, and from the sounds of it, we can expect the OnePlus Two to also be slightly more expensive.
When asked if the upcoming device would sport the Snapdragon 810 CPU, the question was dodged, with no specific answer being given. Early reports suggest that the chip is overheating quite badly, which is why Samsung ditched Qualcomm in favour of its own Exynos CPU.
It is possible that OnePlus has had to delay its plans for the OnePlus Two due to the negatives that some with using Qualcomm's latest chip. Additionally, Samsung threatened to sue Qualcomm if it launched a 'new and improved' Snapdragon 810 with lower heat output.
Other tidbits about the OnePlus Two include the ruling out of wireless charging, due to its inefficiency and slow nature, there will also be no removable battery or microSD card slot.
Discuss on our Facebook page, HERE.
KitGuru Says: OnePlus built its reputation on being the 'cheap flagship', if the company can't keep manufacturing costs down and becomes too expensive, then it could begin to lose its place in the market.