Since the launch of the Samsung Galaxy S6, the company has been working with Oculus to push the GearVR, a headset designed to allow a wider audience to experience virtual reality with their smartphones without shelling out the cash for a high-powered PC and VR headset. Next year, we may see those efforts step up as a report claims that the Galaxy S8 will feature a 4K display to deliver high resolution VR.
The Samsung Galaxy S7 has been out for several months now, so leakers have shifted their focus to the Galaxy S8, which will arrive in early 2017. According to a report from 9to5Google, a Chinese source is claiming that next year's flagship will make the jump from 2560×1440 to Ultra-HD/4K.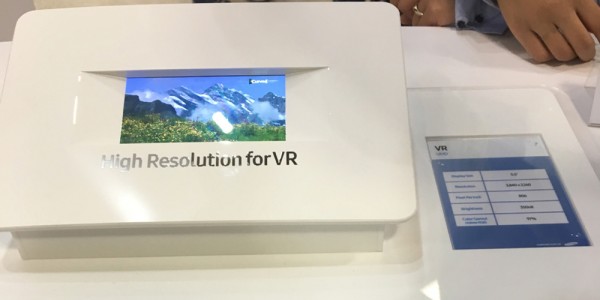 Image source: 9to5Google
These extra pixels will help with VR, as the screen needs to sit so close to your eyes for it to work, making low pixel densities more of an issue. While VR movies and some video content will probably play back at full resolution, it is worth noting that like many smartphones, the Galaxy S8 probably won't be capable of playing intensive apps like games at full resolution.
Discuss on our Facebook page, HERE.
KitGuru Says: Virtual Reality is one of the applications where having a tiny 4K display makes a lot of sense, due to the high pixel count and distance the screen sits from your face. Have any of you tried out a GearVR at all? Do you think Samsung's next smartphone needs more pixels to support it?