The original Mass Effect trilogy was an important series in the history of gaming, helping showcase how player choice just in talking with characters could have a dramatic effect on the NPCs and the player. However it was rather binary, so in the upcoming Mass Effect: Andromeda, you won't get good and bad conversational options, more 'shades of grey.'
That's how creative director at BioWare, Mac Walters described it in his chat with GamesRadar (via PCGN). The idea isn't to get rid of conversational options, but to make them less obvious as to which is the path of light and which one leads to a darker side.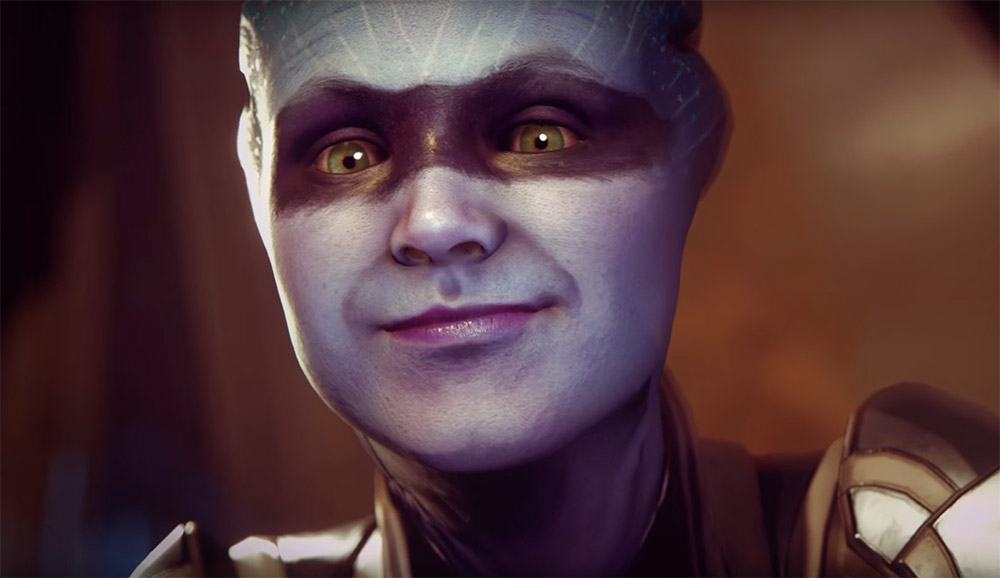 Having characters talk like I imagine they would has been a really fun feature of more contemporary games
Perhaps drawing on the likes of Telltale's The Walking Dead, or Game of Thrones conversational titles, Mass Effect: Andromeda will be much more nuanced and instead of giving players clear choices which define them as characters and players, they will instead be given more options.
"I think now we're moving away from that," Walters said about the Paragon/Renegade system. "We've been looking for other ways to engage more of those shades of grey; less about it being obviously being right or wrong and more about giving people a sense of choice."
"[Gamers are] looking for more of those shades of grey," he said.
The most recent look we had of the upcoming Mass Effect title was a new trailer at E3, which showed humanity heading further afield than ever before, strange alien creatures and new highly-detailed companions to interact with.
[yframe url='http://www.youtube.com/watch?v=y2vgHOXeps0′]
Mass Effect: Andromeda is planned for release in March 2017.
Discuss on our Facebook page, HERE.
KitGuru Says: I like how this is shaping up. Though I must admit the only Mass Effect I finished was 2. I bailed out on one about three quarters in and never touched three. Should I go back and finish them all?