MSI has refreshed its line up of gaming laptops at CES this year, debuting new versions sporting Intel 7th generation, Kaby Lake processors, as well as brand new Nvidia GTX 10 series graphics chips. We're told that this should boost performance in 4K video editing and virtual reality, by up to 25 per cent.
As ever, hardware manufacturers are currently rooting for new reasons to upgrade hardware and the current zeitgeists are virtual reality and 4K resolutions. Whether you're talking consoles, or new-gen gaming laptops, they're the latest hot reasons to splash out for new hardware. To that end, MSI has packed new CPUs and GPUs into its gaming laptops, helping them reach new heights of performance.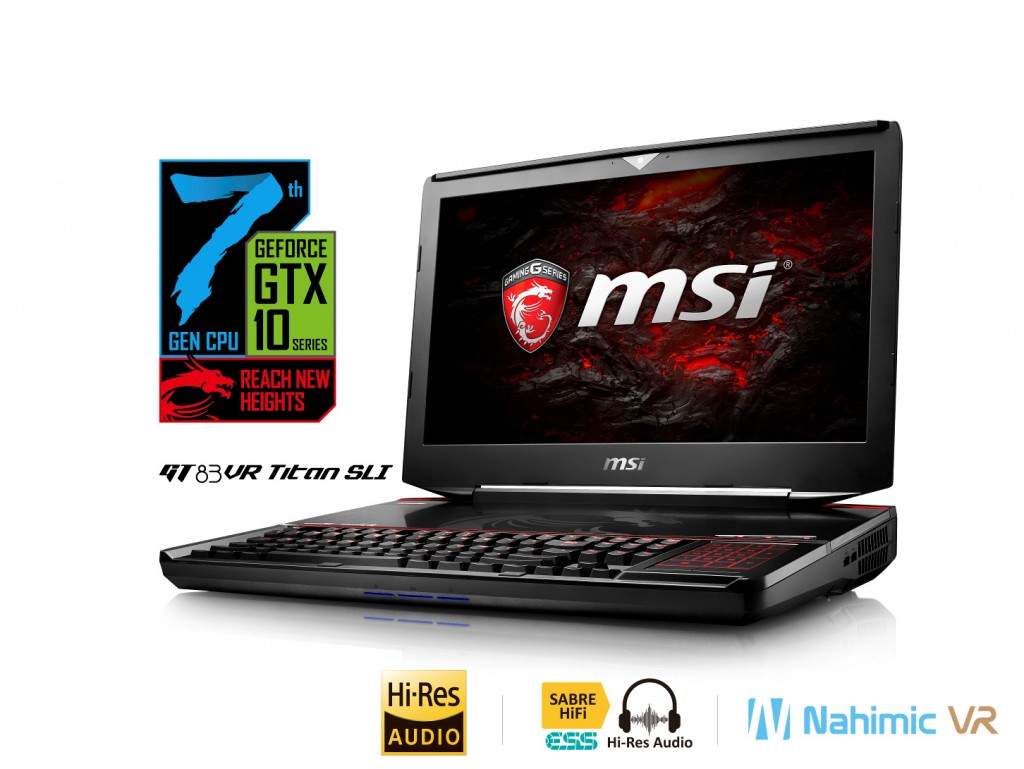 It's not just high-end CPUs and GPUs that are being added to the mix though. MSI wants to make sure that everyone can afford a new gaming laptop this year, which is why it's also introducing the GTX 1050 Ti into its entry level models. That graphics chip should offer a 15 per cent performance boost over chips like the GTX 965M.
Along with fitting new 7th generation CPUs and Pascal GPUs in its new laptops, MSI is also pushing new software enhancements for VR users. Select models now support "Nahimic 2+," which delivers 7.1 surround sound for virtual reality experiences. With better compatibility with games than its predecessor, MSI plans to optimise the auditory experience with HTC Vive users in early 2017.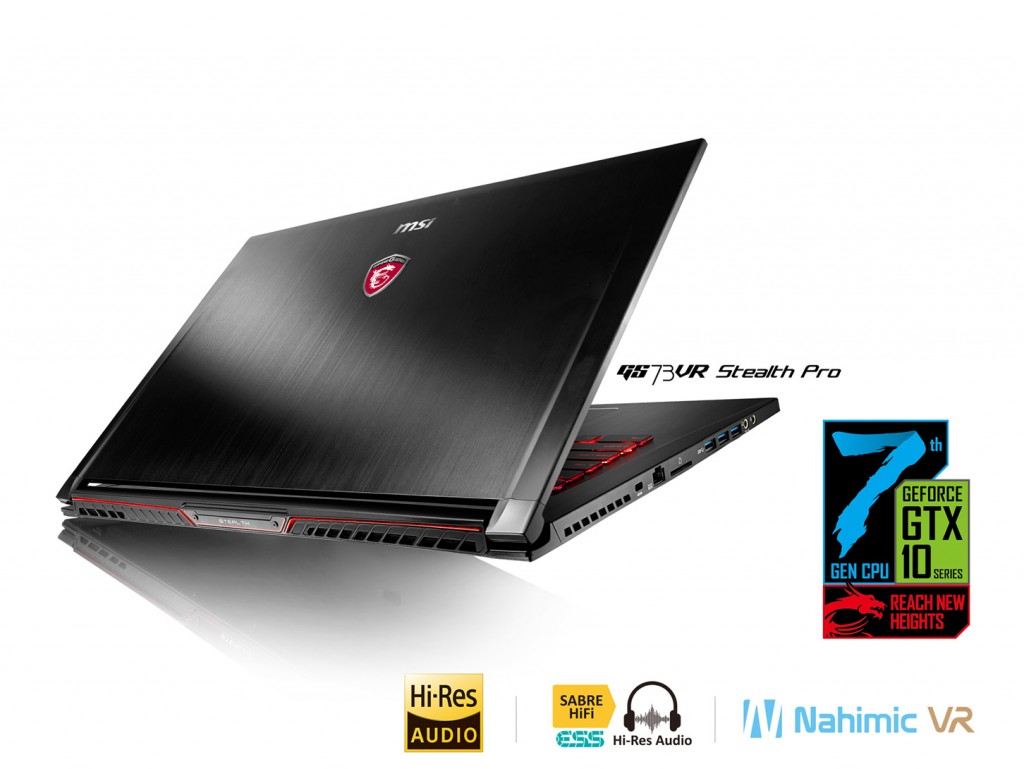 That is backed up by on board audio hardware like the SABRE HiFi DAC, which should provide high-end audio for anyone using VR headsets, as well as those playing games in two dimensions with a similarly high-quality pair of headphones on.
KitGuru Says: As someone who works at a desktop all day, I've never purchased a gaming laptop for myself – though I am often jealous of the ease with which people carry them into LAN events. Any of you planning for a gaming laptop upgrade this year?