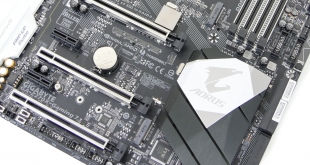 Gigabyte is introducing its Aorus brand to the desktop components market in an effort to segregate its higher-end product offerings. Aorus is to Gigabyte what ROG is to ASUS, or at least that's what the board maker is aiming for. We examine the high-end Aorus Z270X-Gaming 7 which is packed to the brim with features such as Thunderbolt 3, dual M.2 slots, and plenty of RGB LEDs.

You can read our Kaby Lake Core i5-7600K and Core i7-7700K review HERE.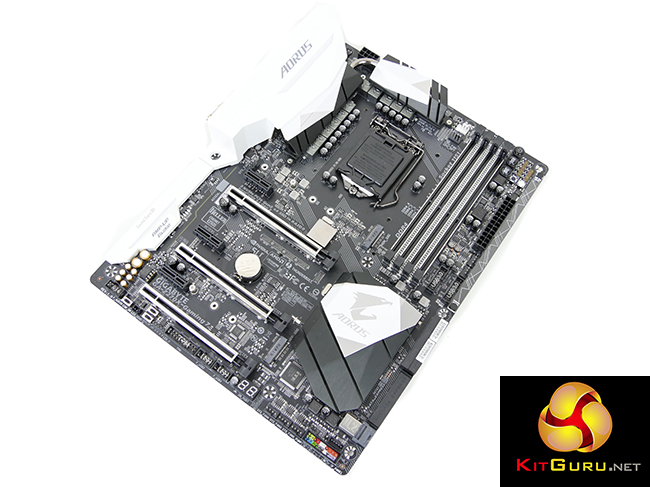 Probably the first point that you'll notice is Gigabyte's use of a white and black colour scheme. This is a rather new direction for the company that has typically been a lover of red, green, orange, and blue mixed with black. But white seemed to be one of the 'in' styling features for components in 2016 so there will be many people happy to see it used here.
The comparison to ASUS' ROG is again presented by the Aorus Z270X-Gaming 7's design being targetted for a wide audience. Gaming features include support for 2-card SLI and 3-card CrossFire, a strong Creative-based sound system, and one of the better RGB LED systems on the market (we'll put RGBs under the 'gaming' umbrella for now). Then there are the general enthusiast features such as dual M.2 slots, 40Gbps Thunderbolt 3 (and USB 3.1 through the Type-C connector), and U.2.
Build quality for the Z270X-Gaming 7 looks to be excellent and Gigabyte was very keen to emphasise the work it has put into the improved fan control system. How will the ~£230 Gigabyte Aorus Z270X-Gaming 7 perform throughout our analysis?
Features:
DDR4 4000+ MHz XMP Ready
Intel USB 3.1 Gen 2
NVMe PCIe U.2/M.2
RGB Fusion
Creative Sound Core3D Quad-core Audio + SBX Pro Studio Audio Suite
Smart Fan 5
Killer E2500 & Intel Gigabit LAN
40Gbps Thunderbolt 3
Triple NVMe PCIe SSDs in RAID 0 Support