Today, MSI began unveiling its new line of gaming notebooks for 2017, sporting Kaby Lake processors and Nvidia GTX 10-series graphics cards. However, we wanted to get up close and personal with some of the new range, which is why KitGuru travelled over to MSI's CES booth to catch up with MSI Notebook product manager Alex Lin, who told us a bit more about the big performance boosts coming to MSI laptops this year.
While Kaby Lake will have an impact on the desktop market, there are arguably more gains to be had in the mobile computing space. However, while the jump to Intel's Kaby Lake CPUs brings higher 3DMark scores, it also brings new thermal challenges. At the MSI CES booth, KitGuru spoke with MSI's Alex Lin, who told us a bit more about the upcoming GE62VR Apache Pro notebook, which features an Intel Core i7 7700HQ and a GTX 1050Ti.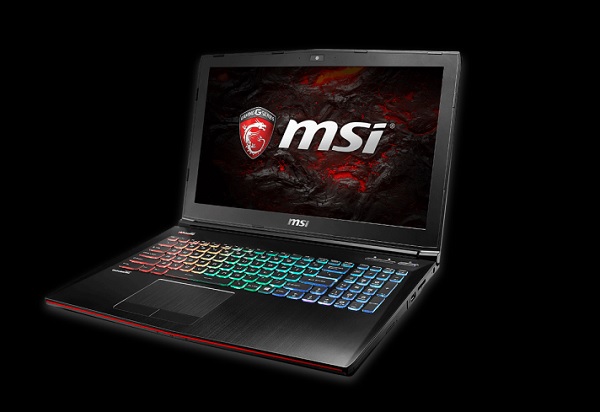 When we asked about performance, Alex told us that "by pairing Nvidia's GTX 1050Ti with an Intel Core i7 7700HQ, we managed to break the P10,000 ceiling for 3DMark 2011 performance", this happens to translate to a 25 percent performance boost over similarly priced gaming notebooks released before December 2016. For reference, we are expecting the GE62VR Apache Pro to launch under the £1000 mark here in the UK.
However, those extra 3DMark points come at a cost so "keeping internal temperatures down was key" when designing new laptops based on Kaby Lake and the GTX 10-series. This was achieved with Cooler Boost 4 and brand new cooler designs which we will discuss in a follow-up story as there is quite a bit to get in to on that front.
MSI has more laptops coming out over the course of 2017 though, for instance, the GP62 is also coming up. Alex told us that this laptop "will offer the same kind of performance boost as the GE62 but with a standard backlit keyboard and a different screen configuration", so this may be worth keeping an eye on for those who perhaps want to save some money. As for audio solutions, MSI has partnered up with Nahimic for its new laptop range, using Nahimic II 360 audio to help emulate surround sound audio but to a higher degree to the 7.1 virtual surround we are used to with gaming headsets.
Discuss on our Facebook page, HERE.
KitGuru Says: MSI is going all out with its new laptop range at CES this year but we aren't quite done yet, there is still quite a bit to get through at the booth so stay tuned for more updates.