It looks like MSI is preparing for a big launch next week by teasing its next generation gaming notebooks which aim to "shatter the desktop performance cliche" by cramming in more power than ever before and offering 'VR Ready' graphics across the entire range.
MSI has launched a new countdown website, at the end of which all will be revealed but for now, we have a few details ahead of time. For starters, MSI is planning on making its GT, GS, GE and GP series of gaming notebooks 'VR Ready', new products will also be equipped with new cooling designs and offer higher gaming performance with help from Core i7 CPUs.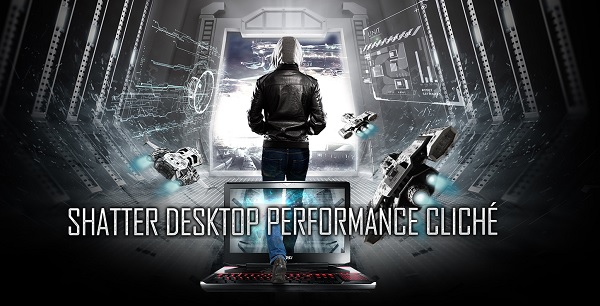 Interestingly enough, there is no mention of what GPUs we may see in these new gaming laptops. However, as previously reported, Nvidia is currently rumoured to be announcing its new Pascal mobile-series GPUs soon, so perhaps MSI's new laptops will make use of this new technology, but we won't know for sure until official announcements are made.
Aside from that, MSI is promising its usual batch of features, including innovative cooler designs, 4K displays, or even 120Hz IPS panels on some models. The usual SteelSeries RGB keyboards will make an appearance and Dynaudio will be powering the speakers to get the best sound possible. Keep an eye on the countdown site for more information when the final announcement drops.
Discuss on our Facebook page, HERE.
KitGuru Says: Given the rumours surrounding the upcoming Pascal mobile GPUs, it seems fair to speculate that MSI's new notebook lineup may feature these new chips. Either way, we'll know next week when the countdown timer hits zero.