Intel has introduced the RealSense Depth Camera D455, offering twice the range and increased performance compared to its predecessor. The RealSense Depth Camera D455 is designed to operate in "new frontiers of computer vision, machine learning and artificial intelligence" and can be used for "collision avoidance in automobiles and drones, or completion of household chores".
The first iteration of Intel's RealSense camera was introduced back in 2014 and since then the technology has come a long way. The Intel RealSense Depth Camera D455 is a stereo-based depth device that, according to the tech giant, achieves "twice the performance of previous generation models". The optimal operating range for the D455 is up 6 meters, and Intel also states "the D455 includes global shutters for the depth and RGB sensors to improve correspondence between the two different data streams."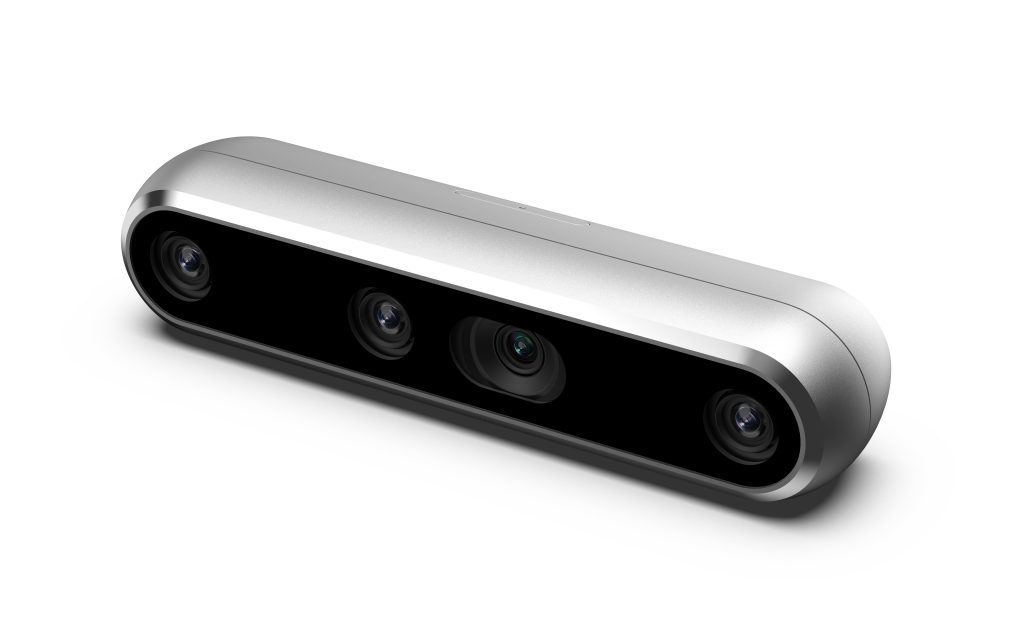 Image credit: Intel
According to Sagi BenMoshe, Intel Corporate Vice President and general manager of the Intel RealSense Group, "the Intel RealSense family of products now offers developers more choices. The D455 expands the capabilities of our stereo camera line allowing us to address a wider range of applications with longer range use cases and allowing users to design solutions that best meet their needs."
The Intel RealSense Depth Camera D455 comes with a price tag of $239 and is available to pre-order now. Additional information can be found on Intel's product page HERE.
Discuss on our Facebook page HERE.
KitGuru says: Computer vision, machine learning and artificial intelligence are all technologies that are expected to grow over time and Intel's RealSense D455 is looking to help accelerate that progress. What are your thoughts on the new depth-sensing camera from Intel?