Nowadays, specific peripherals are marketed towards different types of gamers, with 12 side buttons proving cluttered for the casual player but perfect for the MMO enthusiast. Razer is hoping to numb these issues with its new modular mouse, giving players a choice to change what type of mouse they want on-the-fly.
The Razer Naga Trinity blends the iconic styles of its predecessors, the Naga and the Naga Hex, built for MMO and MOBA gamers respectively. The Naga Chroma sports 12 side buttons that can macro to whatever the player desires, helping cast complex and various spells and attacks found in MMO titles. The Naga Hex cut these buttons down to 6 buttons for the first version and 7 for the second, placing them in a more accessible circular design.
The Razer Naga Trinity gives users three different interchangeable side plates, from the classic 2-button panel, to the Hex V2's 7-button and the Naga Chroma's 12-button design. These plates simply click into place, giving the user access to mechanical mouse switches of any style they wish.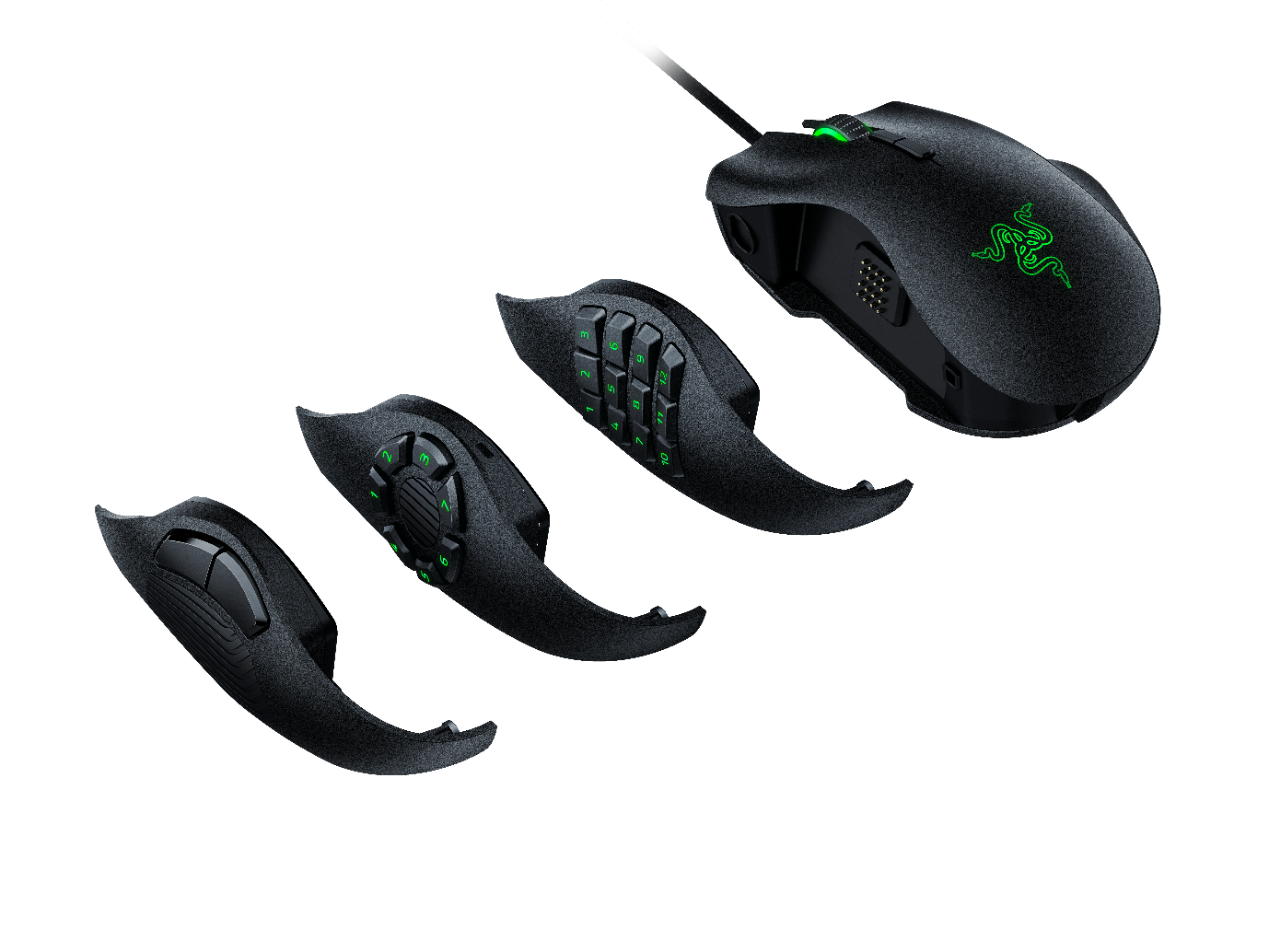 Razer also states that the Naga Trinity comes "equipped with an improved sensor over its predecessors," utilising a true 16,000 DPI 5G optical sensor with 450 inches per second "for faster and more accurate mouse movements."
If up to 19-programmable switches isn't enough, then Razer is also introducing its new Razer Tartarus V2 gaming keypad, with 32 macro keys, an eight-way directional thumb pad and three-way scroll wheel. This is 7 more programmable keys than the Tartarus V1, sporting Razer's Mecha-Membrane key technology.
This keypad has also improved the amount of existing commands via Razer's Hypershift mode, which allows for a secondary set of macros and windows shortcuts to be layered on top of current commands.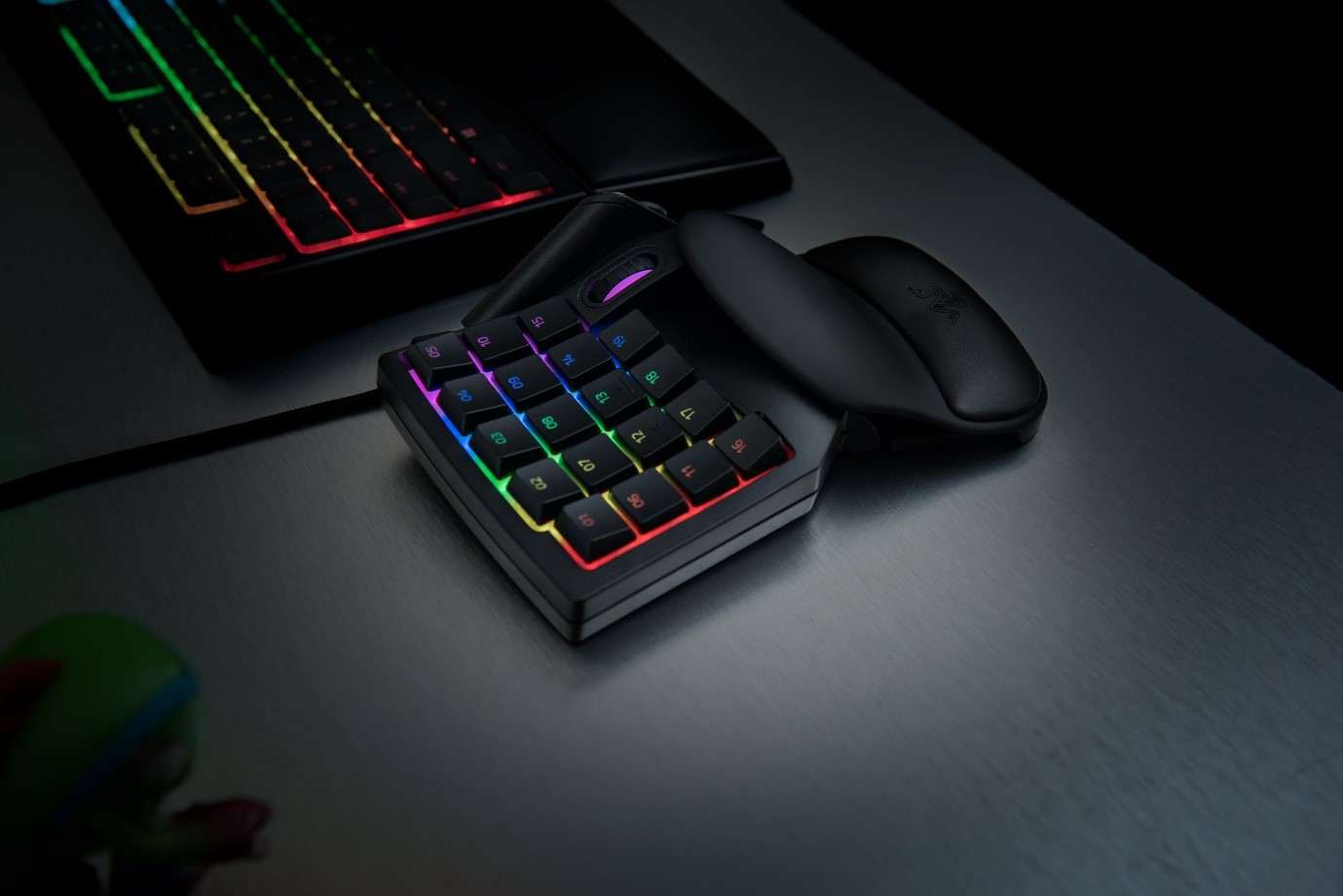 "Customization is what sets our peripherals apart from the competition," says Min-Liang Tan, Razer co-founder and CEO. "This mouse and keypad adapts to you: your game and your playstyle. From 'World of Warcraft' to 'Heroes of the Storm,' these peripherals put the controls in your hands the way you want it."
Both devices are kitted out with Razer Chroma's 16.8 million colour options that make use of Razer Synapse 3 (Beta) software. The Razer Naga Trinity will be available exclusive to the Razer store later this year for a price of $99.99/€119.99, becoming available from third party retailers in the first quarter of 2018. The Razer Tartarus V2 is currently available as a Razer exclusive, costing $79.99/€89.99, with a worldwide release following before the end of 2017.
KitGuru Says: The Razer Naga Trinity especially interests me with its 3-in-1 function, as I find 12-programmable buttons great to work with but clumsy to game. Does the Naga Trinity or Tartarus V2 interest you?