Last updated on January 4th, 2017 at 12:31 am
Cooler Master's MasterPulse earbuds are unlikely to replace your dedicated gaming headset any time soon, but for the odd big of gaming, music listening on the go and a movie now and again, they would do any user proud.
Sound quality with these in ear-buds is decent across the board, with solid representation at the lower end thanks to Cooler Master's patented BassBoost FX technology. However in this reviewer's experience it does muddy up the sound in detailed musical tracks. While I usually opted to leave it on, those who prefer clarity over oomph will definitely prefer to leave it off.

In gaming however that is far less apparent and the added depth to the sound given by such a feature is well worth enabling – I was very glad it was there.
Noise cancelling is also pretty strong, letting you type away with music playing without hearing yourself. I was not able to test this on a blue-switch keyboard, but browns are plenty loud any way and I could not hear a thing when these ear buds were playing at half volume.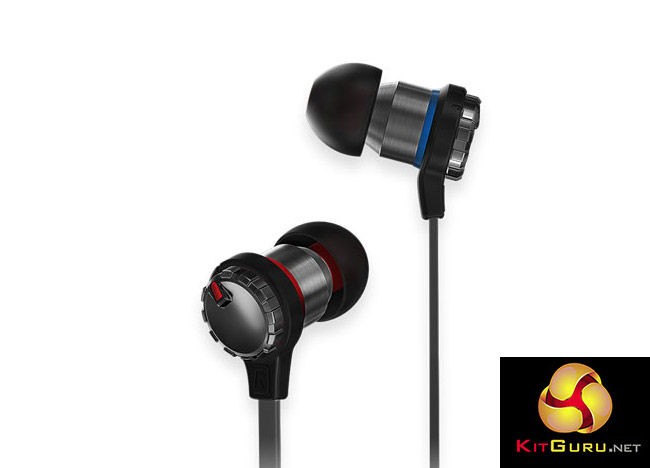 Comfort wise these headphones are great and do not put any undue pressure on your ears. I did find it hard to find the right spot for sound quality though. They sounded better when fitted more loosely, but that leaves them more prone to falling out if you move your head around, so it ends up as a bit of a toss up.
The cable was good. It got tangled quite often, but the lack of microphonics from its flattened design was a really nice change from the ear buds we have tested in the past.
All in all, the Cooler Master MasterPulse are a decent pair of ear buds that could easily replace a stock pair from your smartphone and might even be a good choice for a bit of laptop gaming while on a train or similar. Personally I find the bass-heavy sound a bit muddy, but for those that like their headphones to focus on the lower end of the spectrum, these would not be a bad choice.
You can buy the Cooler Master MasterPulse for £40 at the usual places. Though it's not easy to find stock of them at the moment, we're told that it is with distribution now, so these should be much more readily available in short order.
Pros
They sound good but are bass heavy.
BassFX is a nice addition, especially for gaming.
Microphone quality is fine for VOIP, or calls.
Noise cancelling works well.
Cable has almost zero microphonics.
Cons
Bass heavy sound can muddy the waters with some music.
The fit is difficult to get right and can be quite loose in the right spot.
Cable seems to tangle quite easily.
KitGuru Says: The Cooler Master MasterPulse are a great upgrade for your standard smartphone ear buds, but they cannot really take the fight to decent gaming headphones, especially when it comes to the fit.