As much as Beats may have gone a long way to making the idea of having decent quality headphones cool, not everyone wants bass heavy cans, or giant over-the-ear sets. Some prefer an in-ear design for their stealth and ability to stay in place during vigorous activity.
It is to those people that Rock Jaw Audio is looking to market is Alfa Genus V2 headphones too. They use the in-ear design, but offer something of a more customisable experience and a higher-quality level than the free pair that comes bundled with most smartphones.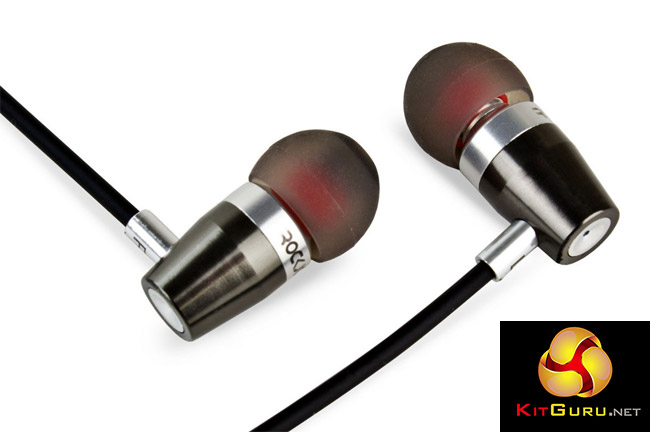 Rock Jaw's Audio Alfa Genus V2 set is not just a high-quality pair of earphones but they ship with customisable tuning filters. If you prefer heavy bass or a more accented treble curve you can now enable that with hardware choices, changing out the tuning filter with a simple screw mechanism.
Specifications
Drivers: 8mm dynamic.
Tuning Filters: 3x Interchangeable.
Compatibility: iOS / Android / Windows Smartphones.
Impedance: 16Ω.
Sensitivity: 108+/-3db.
Frequency response: 20 – 20000Hz.
Cord Length: 1.2M.
Jack type: Gold plated 3.5mm (right angle jack).
Microphone: Built in with with universal pause/play button.
Eartips included: (S/M/L) silicone | (M/L) memory foam | (S) double flange.