Looking at the Gamdias Aegis itself, you can understand why it was hard to figure out what it does. It is not obvious which way up it goes, or at what angle. It was only when I checked the Gamdias website that I started to understand: it mounts on the side of your monitor.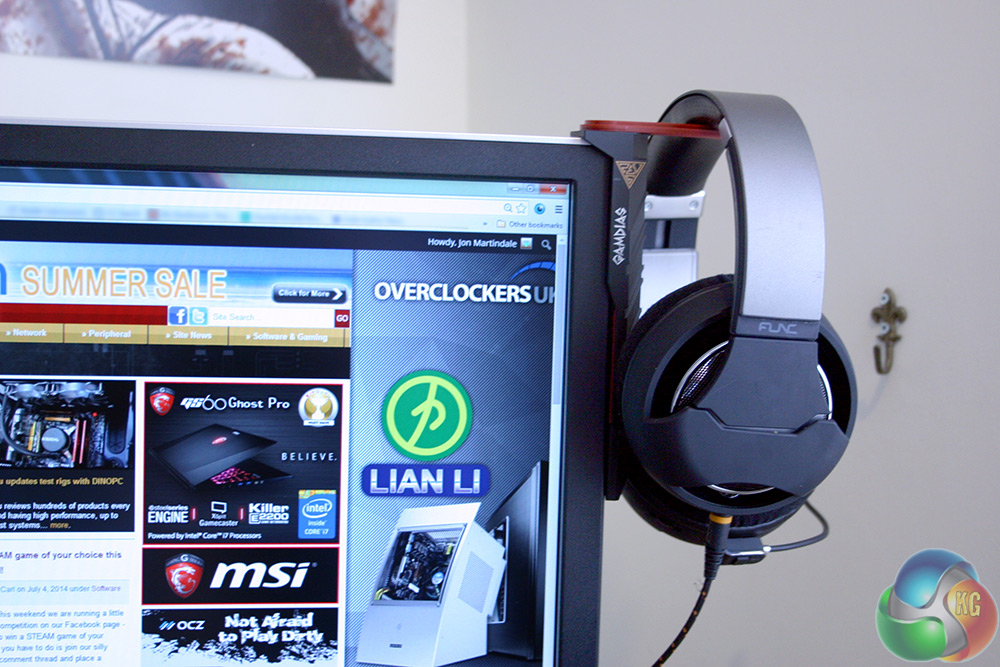 Those little white peel-off tabs cover the sticky residue that attaches the Aegis to the top right corner of your display's bezel. You could mount it on the left if you wanted and have the USB ports facing towards you, but that is not the way it was designed.
While initially I thought that the fact I was using multiple displays would cause problems for a product like this, depending on the depth of your desk, mounting the Aegis on your second or third screen could actually make it easier to reach.
The red arm rotates in and out, giving you two mounting positions and the sticky pads are reusable if needs be. They do not damage the monitor bezel or its paint job when removed and there is also some replacements in the box should you need to move it around a lot.