Doom 4 has been one of those games that almost seemed like it would never see the light of day. First announced as being in development way back in 2008, the team restarted their efforts in 2011, scrapping what came before. However now the game is much more finalised, as beyond the little teaser trailer we saw last month, id Software has revealed a load of information about it at Quakecon with a live demo.
While technically the game is Doom 4, it's real name is simply Doom and it's considered a full reboot of the franchise. It will be running the idTech 6 engine, supporting full 1080p at 60 frames per second on next-gen-consoles and it will need that fluidity, as like shooters of old, it will focus on fast paced, run-and-gun gameplay, with no regenerating health – though enemies do drop it when they die.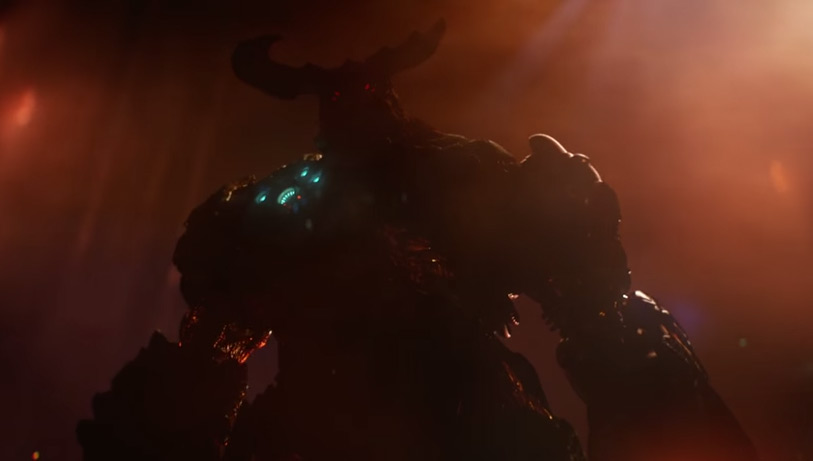 PCGamer tweeted out a load of information during the live broadcast, including the fact that Doom will feature traditional weaponry, like the double barrel shotgun. A key feature seems to be meleé finishes, similar perhaps to Gears of War.
[yframe url='http://www.youtube.com/watch?v=cYjR5UzhcZA']
While the game starts outside of a Mars research facility, it does break out into more organic environments, with the player at one point exploring an underground cave system, highlighting horror elements that were present in Doom 3.
Gunnar Optiks Dave Oshry also tweeted out some information, explaing that there is procedural damage on enemies, so you'll be able to pick your shots for specific types of attacks. There's double jumping and an AI that he describes as "crazy," chasing you up walls and swatting away your rocket rounds.
Discuss on our Facebook page, HERE.
KitGuru says: I've been playing a lot of Unreal Tournament 2004 recently so have been enjoying the feeling of an older shooter. What do you guys think about a Doom reboot?