The Kickstarter funded game Yogventures, based on characters from the popular Youtube channel, Yogscast, has been cancelled, with developer Winterkewl going under. Yogscast staff have apologised to backers and have announced that they are now working with Nerd Kingdom, the developers of TUG, to try and deliver comparable rewards. In the interim, backers have been sent steam codes for TUG's early access.
Winterkewl games itself actually went under over two weeks ago, with the owner announcing on the official forums that everything to do with Yogsventures had been transferred over to the guys at Yogscast. However now the Youtube team has announced the game is scrapped in its entirety. In a statement to Eurogamer, it said:
"The failure of Yogventures is a matter of deep regret for the Yogscast, we put a lot of faith in the developer Winterkewl, including allowing them to use our likenesses and brand. However the project was too vast in scope to be realised and despite a huge amount of hard work from Winterkewl they have had to abandon it."
[yframe url='http://www.youtube.com/watch?v=jnkKUlIOD0k']
The last devlog update was in February
It went to say that the game wasn't close to finished and would therefore not be worth releasing to the public. However, it has handed over all assets to do with the game to Nerd Kingdom, so we may see Yogscast characters show up in TUG, it's not clear yet.
"For those rewards that were specifically based on in-game items we're working with Nerd Kingdom to try and match them as closely as possible and will communicate that directly to the people concerned and take any feedback on board," Yogscast said. It also suggested that all physical rewards should have gone out by now, but if not, get in touch and it will sort out something comparable.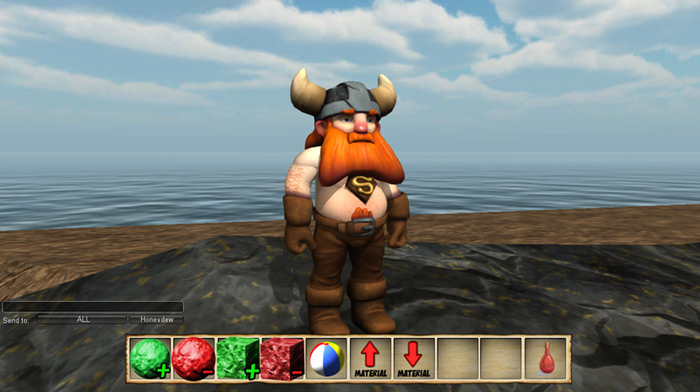 When the initial announcement for the game's cancellation came through, fans were quite angered, especially considering the game was Kickstarted for much more than double the original goal of $250,000 way back in 2012.
This wasn't helped when Yogscast said: "Although we're under no obligation to do anything, instead we're going to do our best to make this right, and make you really glad you backed the project."
However, others have pointed out that Kickstarter is a risky platform, as many projects have shown us in the past that there is never a guarantee of them being completed.
Discuss on our Facebook page, HERE.
KitGuru Says: What do you guys think? Is Yogscast doing enough to appease the fans that may have dropped a few hundred dollars on a game that will now never see the light of day?