Logitech has been battling it out in the keyboard market for the last year and a half with its own mechanical 'Romer-G' switches, which have been rated highly by many including ourselves in reviews for the G910 and G410. However, it looks like the company is set to make the switch back to the tried and true Cherry MX switches this year with two new keyboards, the G610 Red and Brown.
As the names would suggest, one version of the G610 comes with Cherry MX Red switches, which are a linear switch with no tactile feedback, fast actuation and little noise. The other G610 comes with Cherry MX Brown switches- a favourite amongst those that game but also do a lot of typing. Browns are a tactile switch, which means you can feel the point of actuation in each key press. However, unlike Cherry MX Blues, browns don't make any clicky sounds, which makes for a less distracting gaming experience.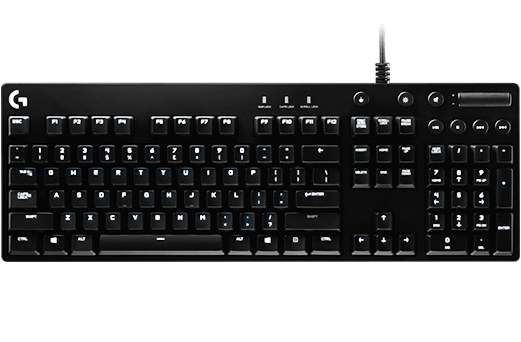 Neither of these keyboards offer full RGB lighting but they do have LED backlights, which you can customise a bit inside of Logitech's own gaming peripheral software, which we have also rated fairly highly in past Logitech reviews. While these aren't RGB keyboards, they are still fairly expensive, with both the red and brown versions costing £104.99 here in the UK.
KitGuru Says: That £104.99 price point is a little hard to swallow but the keyboards do look well made. Hopefully, we will get the opportunity to review it at some point to give you all a deeper analysis. Are any of you currently in the market for a new mechanical keyboard?