Having a good mechanical keyboard has become something of a staple for any PC gamer's setup. However, aside from the recent uprising of RGB lighting, keyboards haven't changed much over the years. However, EpicGear has quite an interesting idea in mind and has created a modular keyboard that allows you to mix and match different flavours of mechanical switch.
There are three different types of switch to pick from for the EpicGear Defiant board. EG Grey is a linear switch just like Cherry MX Reds, EG Purple is a tactile clicky switch like Cherry MX Blues and there is EG Orange which is a tactile non-clicky switch like Cherry MX Browns.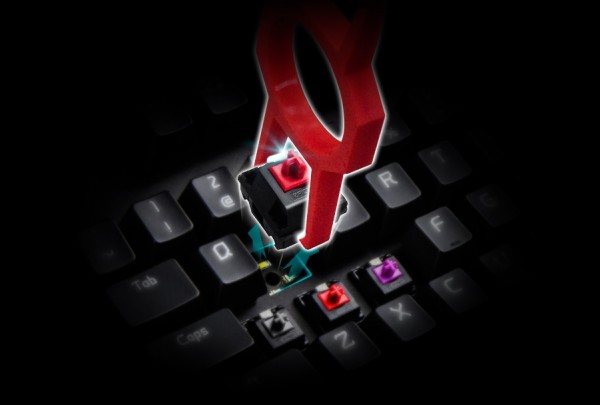 This means you can have your dedicated gaming keys have a different feel to the rest of the board. This would allow you to keep your clicky switches for typing but have non-clicky switches for your regular gaming keys like WASD.
There is also an add-on featuring 24 macro keys if you are really serious about that sort of thing. The EpicGear Defiant will cost $90 over in the US for the basic configuration, you can check it out for yourself, HERE. 
KitGuru Says: This is a very interesting concept for a gaming keyboard and one that I wouldn't mind playing around with myself. It is nice to see a company doing something so drastically different in the keyboard space for a change.