Cougar has chosen CeBIT 2014 to give the public access to its new gaming products, starting with a neat mouse and colourful set of chassis fans. KitGuru gets its itchy finger on the trigger.
While Cougar is a relatively new brand for UK enthusiasts, it is backed by a massive manufacturing operation called Compucase.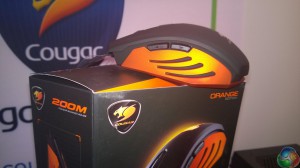 We have seen their PSUs in the KitGuru Labs and next it will be the turn of Cougar mice, keyboards and fans. The brand redesign that Cougar went through has worked. It looks far more aggressive now and the colours are really vibrant.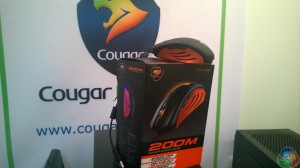 While you won't notice while gaming, visibility is important on the shelf of a shop – hence the huge investment in styling by companies like Roccat. The mouse sits neatly in a chunky hand and the buttons seem positive enough.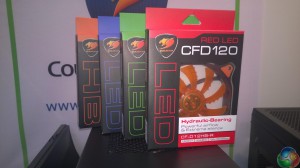 Pricing will be important – along with availability – all to follow.
If that grabs your fancy, then you can also check out Cougar's latest range of system chassis fans.
KitGuru says: The never ending stream of gaming product launches must be having some impact on established brands, but it's hard to know how much.