Overall, our impressions of the Corsair Gaming RGB M65 mouse are fairly positive, although it did let us down in some key areas, particularly the lighting.
The addition of RGB lights is arguably one of Corsair's most advertised features for this mouse and while you are presented with a vast amount of colour options in the software, the lights just can't replicate most of them. You certainly won't be seeing 16.8 million colours accurately represented.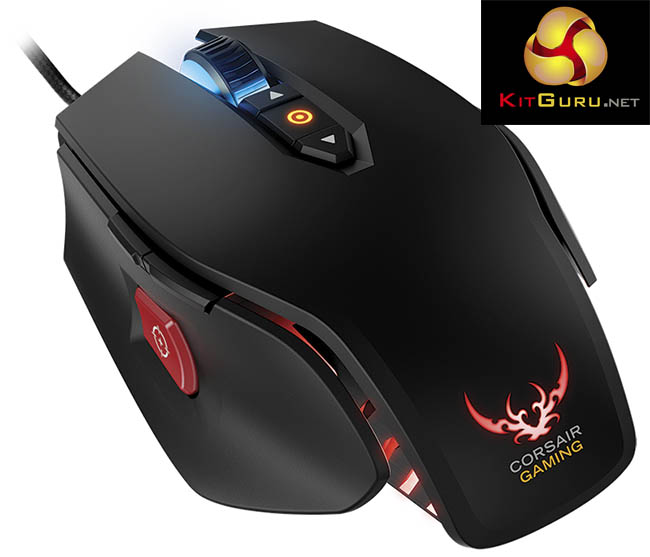 The weight adjustment system is a fantastic inclusion and we think many buyers will find it useful. That said, I did find the mouse was still fairly heavy, even with the weights removed. This is due to the metal housing of the mouse, which suggests good build quality. However, Corsair have opted to use a plastic scroll wheel, which stands out as pretty weak compared to the rest of the mouse.

The Corsair RGB Gaming M65 mouse doesn't fit naturally in the hand very well, as a result, palm grip users may find it slightly uncomfortable. However, it is great for claw grip use. If you wish to know more about different mouse grip types, this article from Digital Storm should give you the run down.
When it comes down to it, the new M65 is more or less the same as last year's model, it retains the same shape, buttons and features. New additions include lighting and the logo, which don't really warrant the upgrade. However, if you are in the market for a new mouse have had your eye on the M65, for some time then it is worth considering.


Price will always be an important factor to most people and fortunately, Corsair gets it right. You can pick up the Corsair Gaming RGB M65 mouse from Overclockers UK for £59.99. We feel that this price is fair and pretty competitive – that said there are other great mice available at a similar price point.
Discuss on our Facebook page, over HERE.
Pros:
Responsive software.
Adjustable weight.
Plenty of customization options.
Cons:
Lighting isn't as good as Corsair would have you believe.
Shape isn't suited to palm grip.
KitGuru Says: If you game with a claw grip, then the Corsair Gaming M65 is the mouse for you. Just don't expect too much from the lighting.