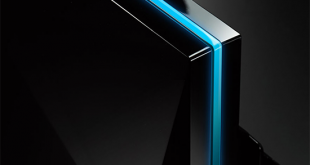 The ASRock G10 is the first 802.11ac router from ASRock, a firm that until now has been better known for its motherboard designs. It supports up to quad-stream 802.11ac wireless speeds, along with older standards such as 802.11n over both 2.4GHz and 5GHz. With a few extras as well, including a wireless access point / media streaming dongle, it looks like quite a compelling offering.
ASRock has established a strong position for itself in the motherboard market with solid products that offer both good performance and in particular, good value, being some of the most affordable around, with prices that are often a good 10 per cent lower than other boards.
But the move into routers is an interesting one, since ASRock isn't known for networking kit. Of its competitors in the motherboard field, Asus has a very strong portfolio in this area, while MSI and Gigabyte have dabbled in consumer networking but seem less active recently.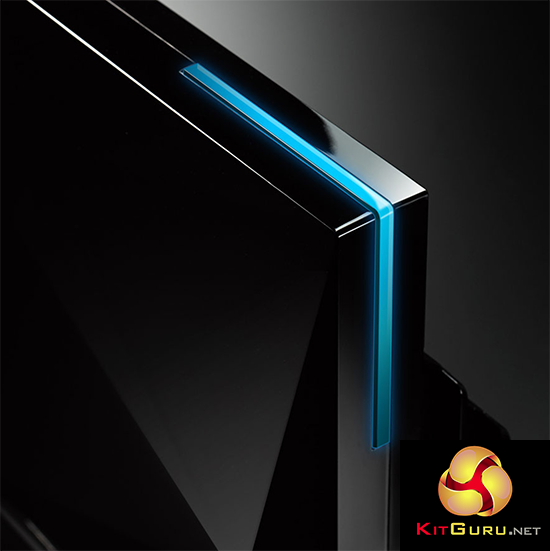 It is a tough market. There is a long list of competing firms, some of which are entirely focused on networking kit, with some fairly solid modern products which support the faster speeds of the latest 802.11ac standard. This list includes Belkin and Linksys (now two brands from the one company) AVM, Netgear, Trendnet, TP Link, D-Link and Buffalo, among others.
With all that competition, prices are under immense downward pressure, so for a product to sell well, it needs to either stand out or be particularly good value for money.
That could explain ASRock's approach with the G10, which is a high-end quad-stream router. It has a striking upright design, with angled edges that most remind us of a PlayStation 2 mounted vertically. It uses internal antennas, and comes in black (as with the sample we received) or a bright red colour, in keeping with the firm's branding.
It's a cable router, so there's no built-in DSL modem, although you can connect your modem to it via the WAN port, as usual. There are two USB 3 ports, support for 2.4GHz and 5GHz 802.11n and 802.11ac, which supports up to 4×4 MU-MIMO with up to 1733Mb/sec over 802.11ac, and 800Mb/sec over 802.11n, a speed we haven't seen any router offer until now.
Although to actually get these speeds you need a compatible adapter, and as of now though, there are none that can use 4×4 wireless speeds, so this feature is something you would be buying for future proofing.
As of now, the adapters built into laptops and wireless dongles are only capable of 1300Mb/sec 3×3 802.11ac speeds, and with 802.11n, it is three streams of 150Mb/sec per stream, so the real-world limit is 450Mb/sec over 5GHz.
On the inside, it has a dual core 1.4GHz processor and a generous 512MB of memory, with 256MB of internal storage. There are two USB 3 ports on the side for connecting external printers and storage.
There are a few extras with it too. Mounted in a small section at the top is the ASRock H2R, a grey dongle which is bundled with the G10 Gaming Router, and will also sold separately. It doubles up as both a portable 802.11n wireless access point, for sharing a wired connection from a laptop to smartphones or tablet, and a 1080p HDMI streaming device, used to beam the display of your laptop onto a TV via Miracast.
We will take a look at the G10 router itself and the H2R dongle in a moment, but there is one more feature worth mentioning. The G10 also has a built-in IR blaster, that can 'learn' the frequency of your living room handsets, so you can control your TV, Blu-ray player, satellite box and so on using an app on your mobile phone.
Specification:
World's Fastest 4T4R 802.11ac
Beamforming Technology
Multi-User MIMO
Gaming Boost
Gaming Boost
Gives your online games / consoles the bandwidth they need for the best gaming experience automatically
MU-MIMO (Multi-User MIMO)
The latest wireless 802.11ac technology for simultaneously streaming and gaming on multiple devices.
Beamforming Technology
ASRock's Beamforming technology optimizes performance, enhances wireless coverage and improves the stability of your client devices.
Remotely Control Your Home Appliances:
ASRock Router APP
Learn the codes of other infrared devices.
Turn your smart phone into a universal remote controller for your home appliances.