Titanfall is obviously a success. Obviously. Which is why it's no suprise that reports are circulating that EA has already secured the publishing rights to the sequel and it's going to be multi-platform. That means it'll be breaking free of its current Microsoft chains and show up on the PS4 and potentially the Wii U, though that's less likely.
While it's yet to be confirmed by anyone at Respawn or EA Games, Gamespot's sources suggest the deal has been made and it certainly follows in line with previous comments made by Respawn's co-founder, Vince Zampella. He talked last year about how planned sequels to Titanfall wouldn't remain on the Xbox and PC only.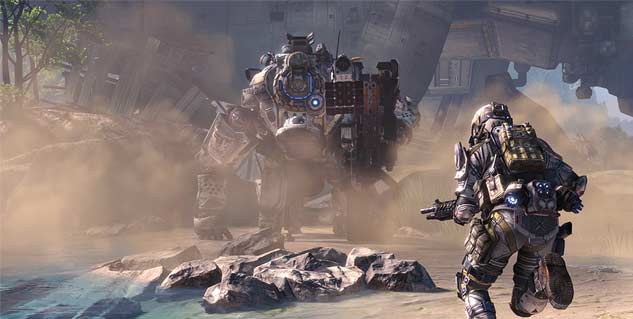 Who knew giant robots and parkour would be successful?
Microsoft may not be so pleased about this, as Titanfall was singlehandedly responsible for a recent near 100 per cent jump in sales of Xbox One consoles in the UK. Despite its 50GB install size on the PC due to uncompressed audio, it's done very well there too.
However the move makes total sense for EA and Respawn. Increasing the number of supported consoles only increases the audience for the game – by many millions – so Microsoft would have had to offer up some kind of impressive deal for it to be financially viable for the series to remain an exclusive.
KitGuru Says: Not surprised by this one. I Would love to know what kind of offer Microsoft made to try and keep it on the Xbox though. I bet it was huge.