Want to have an affordable ultra-high-definition TV (UHDTV) despite there not being much to watch on it yet? Get ready to spend big. Or perhaps not, as Polaroid, a brand-name owned by Empire Electronics Corp., is working on one that's actually affordable. The company plans to reveal its first 4K TV-set at the Consumer Electronics Show this week.
The firm is projected to showcase a TV with 3840*2160 resolution, but that's about all we know at the moment. That and the TV-set has three HDMI ports (according to Cnet). The device is also said to feature a "contemporary, modern look". Unfortunately, it's unknown whether the TV has any "smart" features but of course it's the price tag that's impressive: $1000 (£611).
At present 4K UHD TVs are sold by Samsung Electronics, Sony and LG. The entrance of a less significant consumer electronics company can mean that the technology is actually getting traction, a good news for the industry in general.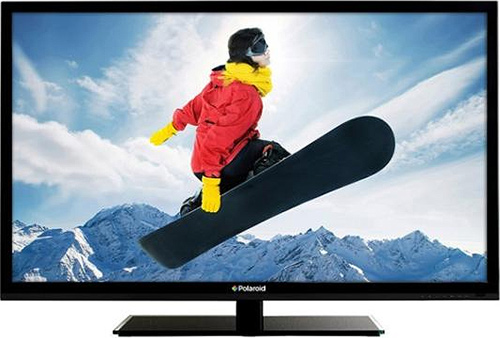 Unfortunately, the availability of content in UHD resolution is low. Sony ships a FMP-X1 4K ultra-high-definition media player/streamer with an integrated 2TB hard disk drive with preloaded movies for $699.99. UHDTVs from LG and Samsung also come with free 4K movies.
Still, technology-wise, the industry seems to be ready for UHD in general. Video codecs for 4K UHD video (such as HEVC/H.265) have been ratified and optical media standard for 4K video is under consideration by major consumer electronics makers.
KitGuru Says: Looks like we have a new "chicken and egg" question here. Should we have affordable UHD TVs first, or easy-to-get 4K content first?