ARM has teamed up with Austin based digital health company, US Trusted Care, to create new medical devices for the elderly and those suffering from chronic medical conditions. The purpose of the technology will be to record as much information on the patients as possible and to make it easily accessible to health carers, which should help them offer the best care possible.
Although health wearables for the able have shown some benefit in terms of tracking exercise or eating habits, the potential for in-depth tracking of chronically affected patients is much greater. By providing care givers with regularly checked, updated and verified information, they should be able to improve the standards of living for those suffering with debilitating conditions.
ARM's part in the deal will see it help create firmware, software and APIs to create new platforms for tracking this data, which can interact with more traditional health care management systems. As it stands, poor integration between different platforms and standards creates a real road block to sharing information about health care providers and their staff. This partnership's creation of more standardised hardware and software should help change that.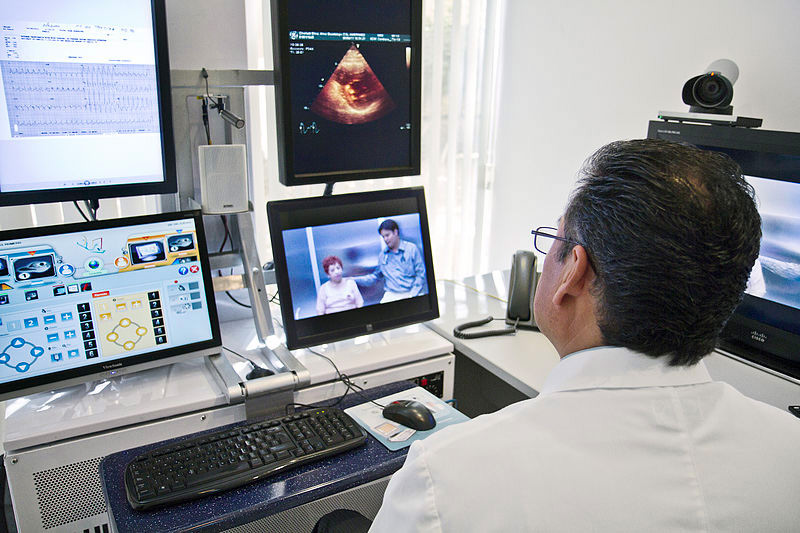 Source: IntelFreePress/Flickr
"ARM is the most widely deployed processor technology in smartphones and wearables, devices we expect to be the main platform for securely gathering medical data and acquiring a patient's biometric identity and consent," said Shiv Ramamurthi, health care technology director, ARM. "TrustedCare is a pioneer in remote monitoring and together we can help improve health care efficiency by enabling providers to gather trusted data, helping them make timely clinical decisions and deliver better care at lower cost."
Standardising platforms and services is also aimed at improving security and authentication. By adding safeguards to prevent interference and mishandling of data, it should be possible to have more patients recover at home, without the need for lengthy hospital stays. By remaining constantly in touch with their healthcare provider, patients can rest assured that they can receive the same level of care – if not more so – with less risk that that information may be recorded or altered by outside actors.
Discuss on our Facebook page, HERE.
KitGuru Says: As consumer technology continues to augment industries like healthcare, there will be an ever growing need for security standards and best practices. Hopefully ARM can help establish those in the burgeoning remote health-care industry.