Whoever said 'Good things come in small packages' must have seen the latest products from MSI. Today we have a mega competition for our readers – the chance to win a stunning MSI GTX760 Gaming and Z87I Gaming ITX combo!
One lucky winner will walk away with a new graphics card, motherboard and MSI branded gaming cap!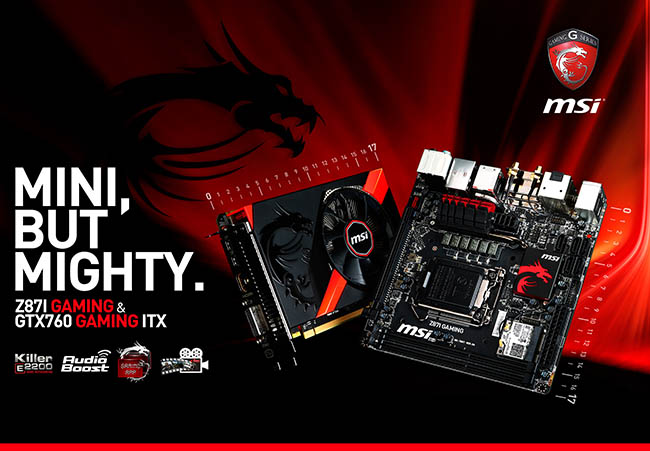 Regular readers will already have analysed our review of the stupendous Z87I Gaming motherboard – if you missed it, catch up over here.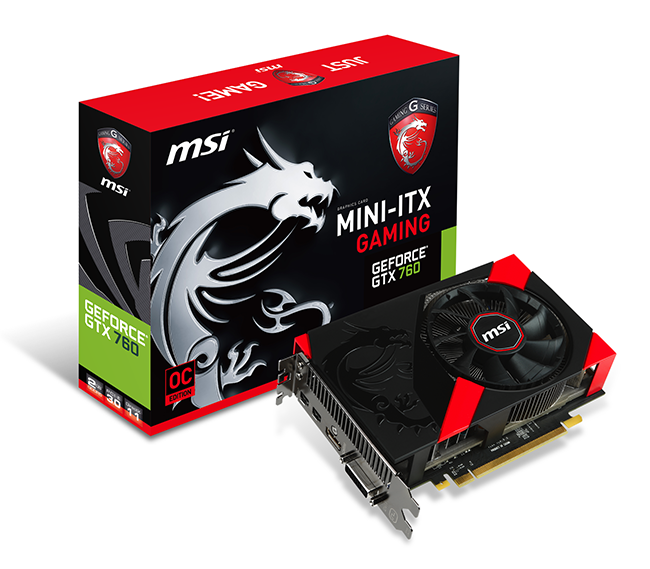 The diminutive, yet powerful MSI Mini ITX GTX760 graphics card will be a great way to speed up all your latest games. MSI have not only shrunk the size of this card, but they are using the latest MSI RADAX fans, which are a true hybrid Radial/Axial design. They combine the best characteristics of these fan types in a single unit, allowing for the best cooling balance within the confines of a Mini ITX form factor. It may be small, but it can still power through the latest Direct X 11 games.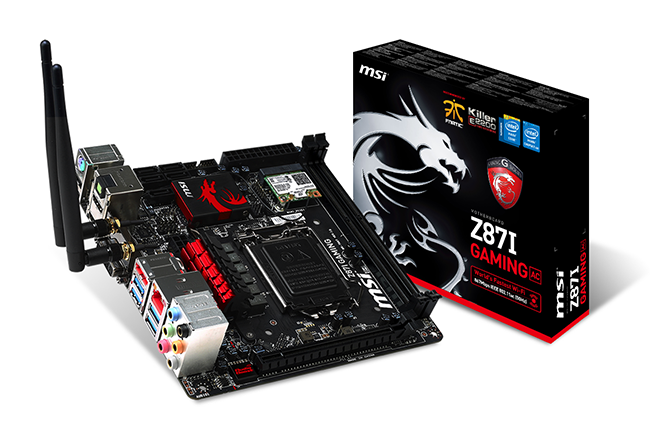 With its red and black colour scheme and wealth of gaming-orientated features crammed onto a 6.7″ x 6.7″ PCB, our review back in January highlighted that the MSI's Z87I Gaming Motherboard does provide the performance that makes it the worthy backbone of a powerful SFF system.


So you have just won the MSI GTX760 Gaming graphics card and Z87I Gaming ITX motherboard. You are ready for the newest games – so get into your favourite chair and slip on a limited edition MSI gaming cap. Courtesy of our good friends at MSI. How do I enter?
To stand a chance of winning all these goodies, just answer this question
The MSI Gaming Series Motherboards utilise

a: Military Class 4 Components. b: Military Class 3 Components. c: Chuck Norris genes.
Need help with the question? head over here.
How on enter (please read properly!) Email Kitguru the answer to the question (a,b or c), along with your full address and telephone number in the main email text. Please also include a URL link to your Facebook page in the email so we can verify you are a real person. (email is [email protected] subject line 'MEGA MSI COMPETITION') This competition is open to residents Worldwide. The competition will close 28th February 2014 and the winners will be announced by the 5th of March 2014. Please note that KitGuru will use your email address for future mailing lists. You can unsubscribe from these emails at any time. We do not give your email address to any third parties, we value your privacy. Please note that multiple entries with the same shipping address will be blacklisted. Do not email other Kitguru addresses, or send private messages via Facebook – they will be ignored and your entry will be invalid. Comments are closed. This is an email entry only competition.