If (like me) you're booking your seat at Multiplay's i51 this morning and you're a fan of MOBAs, then you'll be excited to hear that ASUS and its Republic of Gamer brand is sponsoring a DotA 2 tournament at the big LAN party and at all further Insomnia events throughout 2014, with prize packs worth several thousands of pounds.
"ASUS Republic of Gamers is passionate about competitive gaming and so we're thrilled to support Dota 2 at Insomnia Gaming Festival throughout 2014," said Gareth Ogden, Marketing Manager for ASUS UK. He went on to describe DotA 2 as the "hottest eSports title," in the world, which is something ASUS is understandably keen to team up with.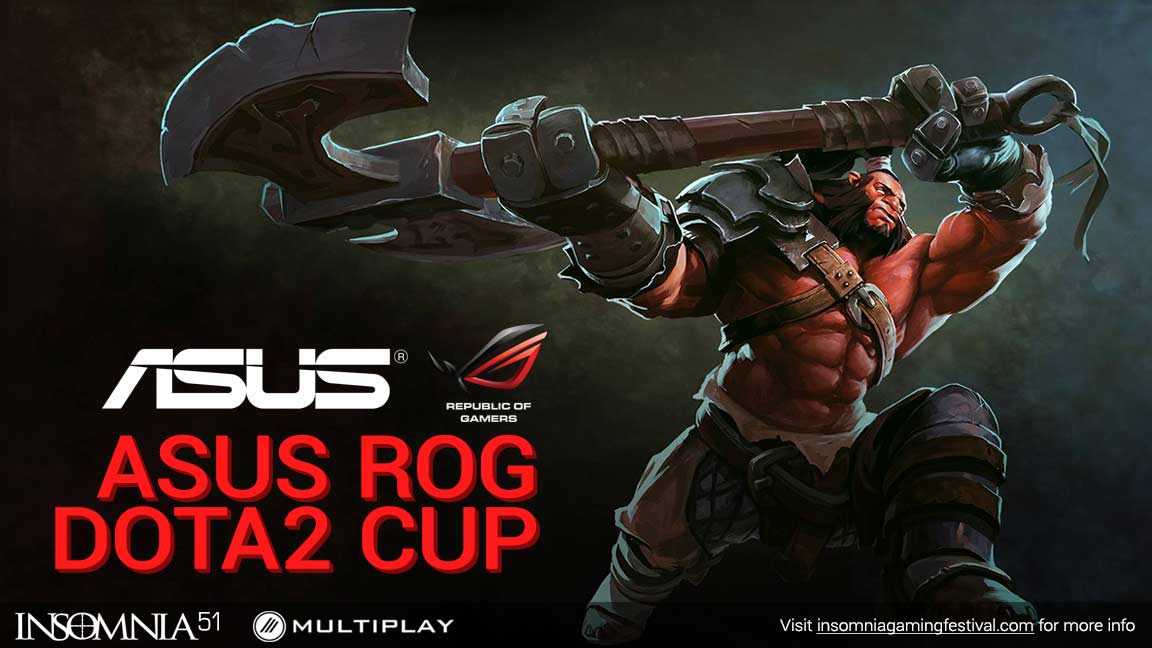 Beginning with i51, ASUS will be sponsoring the ASUS ROG cup, which will see the top teams at the event compete to see who the best DotA 2 players over the April weekend are. Anyone with a BYOC ticket will be able to take part, though you'll need a team of five and will have to sign up via the tournament page, where you'll also find more information.
The prize pack values at each of the upcoming tournaments are as follows:
Insomnia51 – £4000
Insomnia52 – £6500
Insomnia53 – £4000
There's places for 64 teams in total at the first one and if they manage to fill all slots, the prize pack will increase by another £1,000.
Kitguru Says: Who's willing to put their DotA 2 skills to the test at LAN? And if you do, make sure you say hi if you spot any KG staffers. We'll be about.