This week, Asus announced its new ROG Forum Battleground Community Campaign, which aims to bring together gamers from around the world to discuss a range of gaming-related topics and take part in a number of giveaways. The ROG Forum Battleground kicks off from the 10th of November and aside from regular game code giveaways, there will be a grand prize draw for contributors, which puts an ROG G20 Gaming PC, an ROG Swift PG248Q Gaming Monitor and more up for grabs.
The ROG Battleground runs from the 10th of November until the 4th of January 2017 with the grand prize draw taking place at the end. The ROG Forum will host biweekly discussions, during which contributors can win an ROG goodies box and Mafia 3 game codes. The grand prize draw will take place between the 5th and 11th of January and will raise the stakes with a gaming PC, gaming monitor and a bunch of ROG gaming peripherals.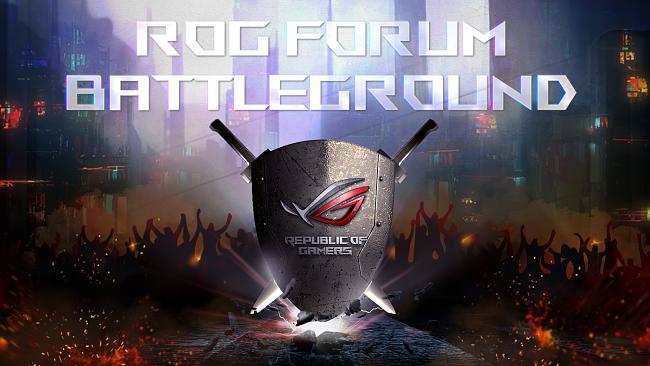 Over the next two months there will be four 'battles' taking place on the ROG forum. The first is titled 'Battle of the LoL memes' and kicks off on the 10th of November. Battle #2 will be announced on Nov 17, Battle #3 will be announced on Dec 1 and Battle #4 will be announced on Dec 15.
While there is no limit on entries for these contests there is a limit of one forum account per IP Address, so you won't be able to make multiple accounts to enter under. You can find the official forum thread for this campaign, HERE. From there, you will be able to create an account and keep up to date on future 'Battle' topics.
KitGuru Says: Do keep in mind that this is Asus's own giveaway, so any questions need to be directed to them. We aren't in charge of any part of it. That said, good luck to those who decide to take part, it would be nice to see some KitGuru readers taking part.