We've already covered the launch of the be quiet! Dark Rock 4 series of CPU coolers, but we thought our readers might be interested in knowing that you currently have the chance to get one for free. The folks at be quiet! are currently running a competition, giving entrants the chance to win their choice of either a Dark Rock 4 or a Dark Rock Pro 4.
Over on the be quiet! website, there is currently a giveaway running. The details are simple enough, at the start you can select whether you'd prefer a Dark Rock 4 or a Dark Rock Pro 4. Then you are greeted with the details of your chosen cooler and asked to answer to simple questions. From there, you just need to fill out your details for shipping and add your email address. Winners will be contacted on the 26th of April, but the competition ends on the 24th, so you have plenty of time to get an entry in.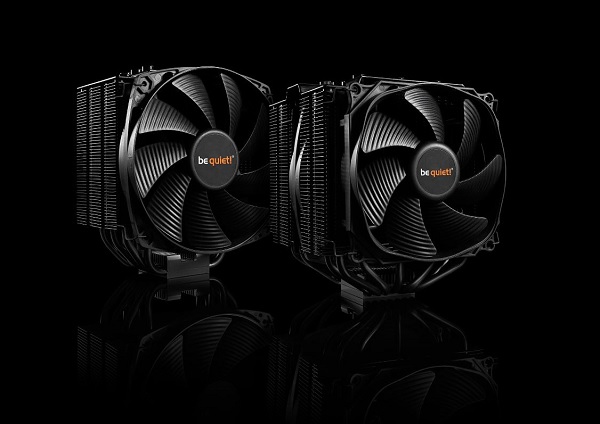 KitGuru is not affiliated with this particular giveaway, so any questions would need to be directed to the fine folks at be quiet! either on their Facebook page, or their Twitter.
If you would like to see us run our own competition with be quiet! then stay tuned, because we have something in the works coming up!
KitGuru Says: This isn't our own giveaway, but we thought you guys might like to hear about it. Are any of you currently looking to upgrade your CPU cooler at all? What do you think of the be quiet! Dark Rock 4 series?