Over the Easter break, we teamed up with Seasonic to give away 13 prizes including a Platinum 850W, an X-750 and a G-550 power supply alongside ten mystery goody bags. We received a lot of entries for this but today we are happy to announce the list of winners!
Congratulations to:
Giovanni Scognamiglio- Platinum 860 winner
Bojan Lukic- X-750 winner
Paul Riis- G-550 winner
Goody bag winners:
Jiaheng Zhang
Joshua Palmerino
Marko Naranđa
Istvan Tombacz
David Gilmore
Steve Sweet
Richard Osthoff
Péter Tüdős
Jesse Keskinen
Tomas Velebny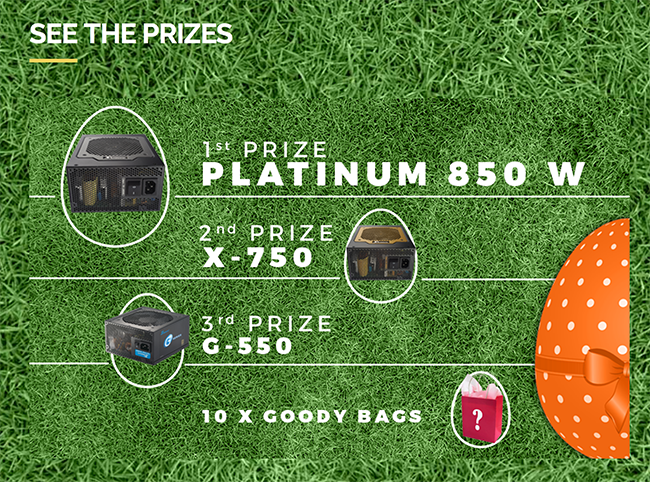 All of the winners will be contacted by Seasonic directly to organize shipping.
KitGuru Says: Congrats to all the winners. Keep an eye out for more competitions in the future, like the one we are currently running with MSI to give away a GTX 970 and a motherboard.