Overclockers UK is making trick or treating a little easier this year by offering up three years worth of Haribo and better yet, you don't even need to leave the house to bug any strangers- you will need to snoop around the OCUK site though.
Overclockers has hidden the word "PUMPKIN" over on their site, each letter can be found on a different product page and since their are around ten thousand of them, it may take you a while ton track down each one!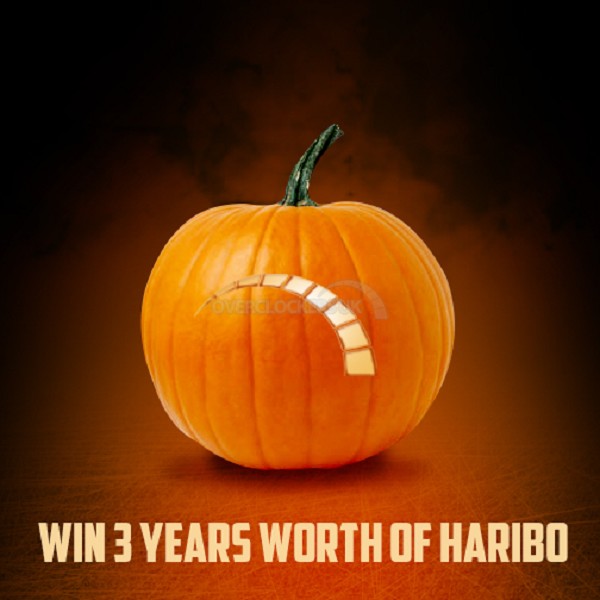 In order to enter you will need to take a screenshot of the pages you found the pumpkins on, place them all in an email and send it over to [email protected] with the subject line 'Pumpkin Competition'. The first person to find all seven hidden pumpkins will win 1000 packs of Haribo. They obviously know which product pages are the correct ones, so don't bother cheating.
Since Overclockers is UK based, this contest is only open to European residents. It's probably not a good idea to eat 1000 packs of Haribo in one day either so if you win, make sure you pace yourself a bit.
If you would rather just pick up some hardware than hunt around for pumpkins, then Overclockers are doing some pretty great deals on Nvidia GPUs today as well.
You can also enter our most recent Steam giveaway contest, HERE.
Discuss on our Facebook page, HERE.
KitGuru Says: Have fun tracking down all of the pumpkins!