We are giving away some fantastic hardware to thank you for your support in 2015. This is a 'reviewer' style competition so if you win the hardware we expect you to produce a review, either written or via a YouTube or VIMEO channel – so we can share with our readers – it is as simple as that. We won't ask you to return the hardware but we do hope winners will honour the agreement to produce a review.

You can review and keep:
MSI GTX980 Ti Gaming 6G – (KitGuru review HERE).
Samsung 850 Evo SSD (500GB).
Razer Mamba Tournament Edition Mouse.
Corsair K70 RGB Keyboard with Cherry MX Red Switches – (KitGuru review HERE).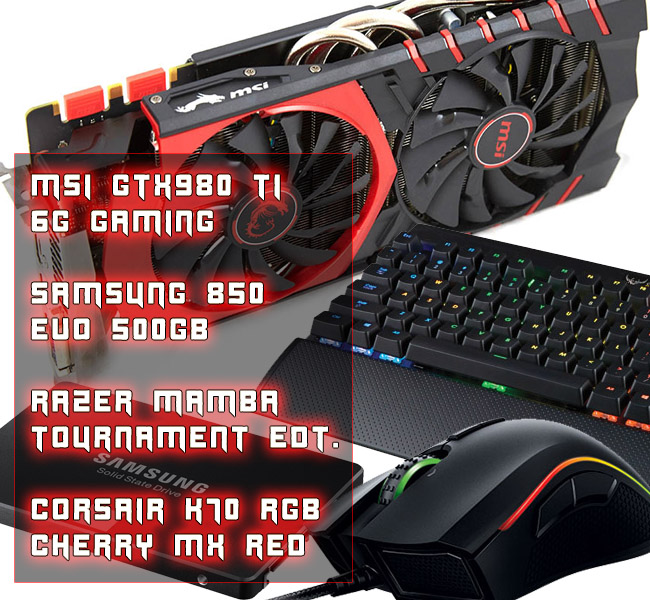 We won't have you jumping through hoops – we simply want you to enter your interest in ONE of the products in this THIS post on our Facebook page – tell us why we should pick you.
The Competition is open worldwide and we pick the four winners on 4th January 2016 and send the prizes out shortly afterwards.
If you want to show some appreciation in return then you can like our Facebook page.