Since 2015, consumer group Which? has been receiving complaints from Currys PC World customers surrounding a surcharge of up to £40 related to 'set-up fees'. The retail group has since apologised for its displeased customers and is "urgently re-briefing" its stores to ensure the practice stops.
The problem began when customers were purchasing their laptops online, but opting to collect them instead of have them delivered. Upon collection, Currys PC World informed the customer that the only laptops still available in the store were ones that had undergone its "Knowhow" set-up service.
While advertised as an optional £35 addition to usual purchases, affected customers were not informed that they could opt out of the charge and instead felt "pressurised into parting with their cash," according to Which? director Alex Neill.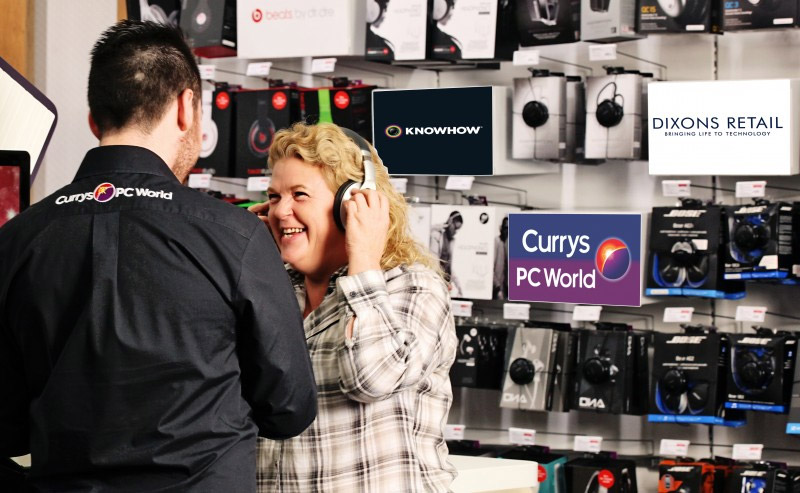 Despite being notified of the issue multiple times since 2015, it's taken Currys PC World three years to acknowledge and rectify its mistake. It is now "urgently re-briefing" its stores to make sure that customers should never have to pay an extra charge for a service they didn't ask for, even in the case where "Knowhow" laptops are the only ones available.
"We are sorry to hear that some customers have been charged for a Knowhow Laptop Set-up service on their new machine when they did not request it," stated a Currys PC World spokesperson. "While setting up machines in advance enables customers who want the service to benefit from it straight away, it is not something everyone needs."
Which? is continuing to urge Currys PC World to issue a refund to those affected, particularly because UK law states that retailers should advertise the full price of a product bought online, including the extra charges. "We want Currys to make cast-iron guarantees that it will put an end to this practice and that customers who've been caught out will be reimbursed," explains Neill.
Although refunds have not yet been officially announced, affected customers should contact Currys PC World via email at [email protected] to explain their situation.
Discuss on our Facebook page, HERE.
KitGuru Says: It's surprising that it's taken Currys PC World this long to respond to the situation but hopefully, if refunds do become official, it'll be all's well that ends well. How have your transactions gone with Currys PC World? Mine have been fairly smooth, although I don't shop there too often.