Rumours surrounding Microsoft's second generation HoloLens peaked in July, suggesting that the company was switching from Intel to an ARM coprocessor in order improve battery life. A new report corroborates these rumblings, suggesting that the mixed-reality headset will feature Qualcomm's 'Always Connected' Snapdragon 850 SoC.
The current HoloLens seen on the market sports Intel's Atom CPU, backed by a proprietary Holographic Processing Unit (HPU) custom made by Microsoft. Moving away from Intel allows Microsoft to look towards on-board artificial intelligence (AI), which previous reports stated will focus on performance optimisation and battery life.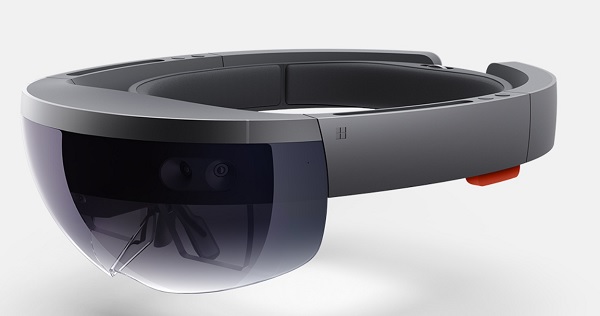 "Several sources" have supposedly spoken to Neowin, claiming that Microsoft has turned to Qualcomm as a new chip supplier for the HoloLens 2. Rumoured to debut in 2019, the inclusion of a Snapdragon 850 would allow users to connect away from Wi-Fi networks thanks to the lightning fast 1.2Gbps LTE speeds provided by the integrated Snapdragon X20 4G modem. This would make full use of Microsoft's rumoured lighter and more portable approach.
The possibility of a Snapdragon 850 contrasts previous rumours that Microsoft would opt for Qualcomm's VR-specific Snapdragon XR1. Although the "Always Connected" processor isn't quite Qualcomm's announced flagship Snapdragon 8cx chipset, the Snapdragon 850 within the HoloLens 2 is said to run faster than the same processor seen within the HP Envy x2, Lenovo Yoga C630 and the Samsung Galaxy Book 2.
It's worth taking these rumours with a pinch of salt until Microsoft issues an official announcement. If true, these changes are unlikely to make the enthusiast devices any more affordable as Microsoft potentially targets the business and enterprise markets instead.
KitGuru Says: Virtual and Augmented Reality devices are in need of refinement before being accessible to the general market, however these all seem like steps in the right direction if true. What do you think of Microsoft's reported changes?