Despite growing legal troubles surrounding the design of its first HoloLens, Microsoft is pushing forward with a second iteration with an unveiling planned for later this year. The HoloLens 2 is currently codenamed Sydney, boasting a variety of improvements while dampening the cost.
Alongside the "Scarlett," the codename attributed to the next-generation Xbox console currently in the works, Thurrot discovered the Microsoft's plans to follow up on its HoloLens, dubbed "Sydney." The original HoloLens sported a staggering $3,000 launch price, inevitably hindering the sales of the product, however now that virtual reality (VR) has gained market presence, Microsoft is supposedly reducing the cost of its HoloLens 2.
Despite slashing the prices of its follow-up headset, the HoloLens 2 is expected to introduce an ARM coprocessor specifically designed to handle an on-board artificial intelligence system, which in itself is geared towards optimisation and battery life.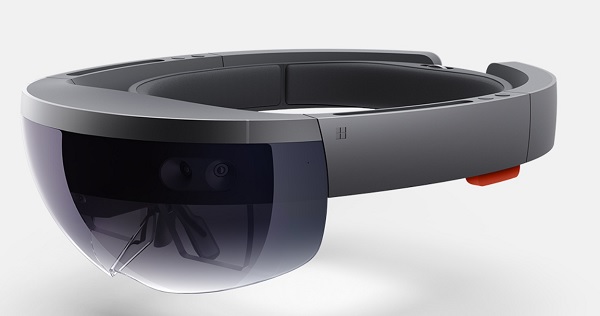 The display is also set to see an improvement, endowing the user with a greater field of view, as well as ergonomic redesigns set to make the headset comfier and lighter than its predecessor.
Taking on new competition in the augmented reality (AR) and mixed reality (MR) markets, as Apple and Google have launched their own devices and APIs, Microsoft will include a VR variant of Windows 10, similar to that of the first-generation HoloLens.
The main concern for Microsoft moving forward with its new device, however, is whether or not it can convince developers to create enough applications to move the HoloLens 2 from industrial use into the homes of ordinary enthusiasts, similar to HTC's Vive and Facebook's Oculus.
Currently, these details should be taken with a pinch of salt, however if the publication is correct, we could see more on Microsoft's next-generation HoloLens later this year, ready for a 2019 launch.
KitGuru Says: Unfortunately, there isn't much use out there for Microsoft's expensive push into the VR market, however the changes might push the company in a winning direction. How much would you be willing to pay for an AI-powered HoloLens?