We've known that AMD has some new Ryzen PRO series SKUs planned and now, those are beginning to leak. This week, a new Ryzen 5000G Pro CPU was detailed online, complete with 8 cores and 16 threads. 
Over on Chiphell (via @momomo_us), a CPU-Z screenshot for this upcoming CPU was shared. The name is blurred out, but it is expected to be the Ryzen 7 5750G, based on the Cezanne architecture. Similar to the Cezanne mobile SKUs, this APU won't support PCIe 4.0 and the integrated graphics won't be based on the Navi architecture. The L3 cache has also been significantly reduced to 16MB.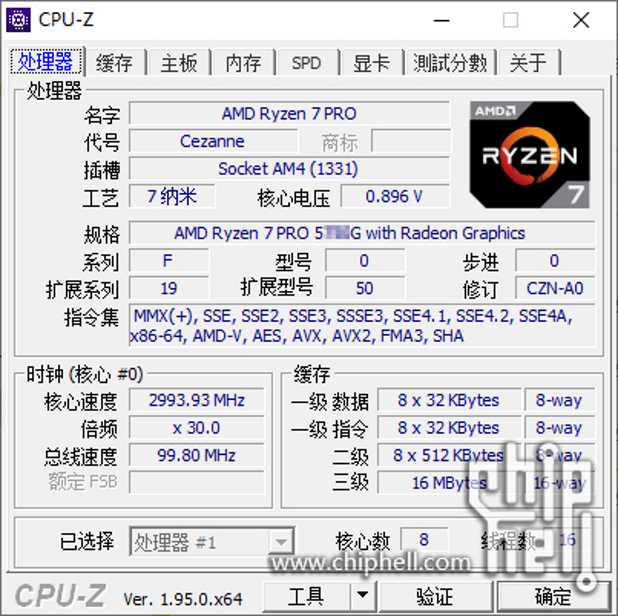 Image Credit: Chiphell
To boot the system using this APU, the leaker had to use a motherboard with a BIOS featuring AGESA 1.2.0.0 firmware. In the post, the leaker also confirmed that the Infinity Fabric Clock was set at 2300MHz, but some samples were reportedly reaching 2500MHz. The APU's all-core frequency is about 4.05GHz, but it can boost up to 4.75GHz on a single core. Additionally, the leaker noted that this APU runs cooler than the Ryzen 7 5800X.
We don't have an official launch date for new Ryzen 5000G Pro CPUs or APUs, but we should have more information soon.
KitGuru says: Would you prefer a Ryzen 5000G Pro APU over a Ryzen 5000 processor?