Today, HTC is launching a new all-in-one, standalone VR headset – the HTC VIVE Flow. Rather than being a true competitor to the Oculus Quest, this is a very pricey headset aimed for mobile and media use, rather than gaming. 
Since launching the original Vive headset, HTC has slowly stepped away from marketing its VR devices towards gamers. The HTC Vive Flow is no exception, as it is intended for media and smaller apps, all of which will need to be controlled by your own Android smartphone, rather than dedicated controllers. At this time, there is no support for iPhone or iPad devices.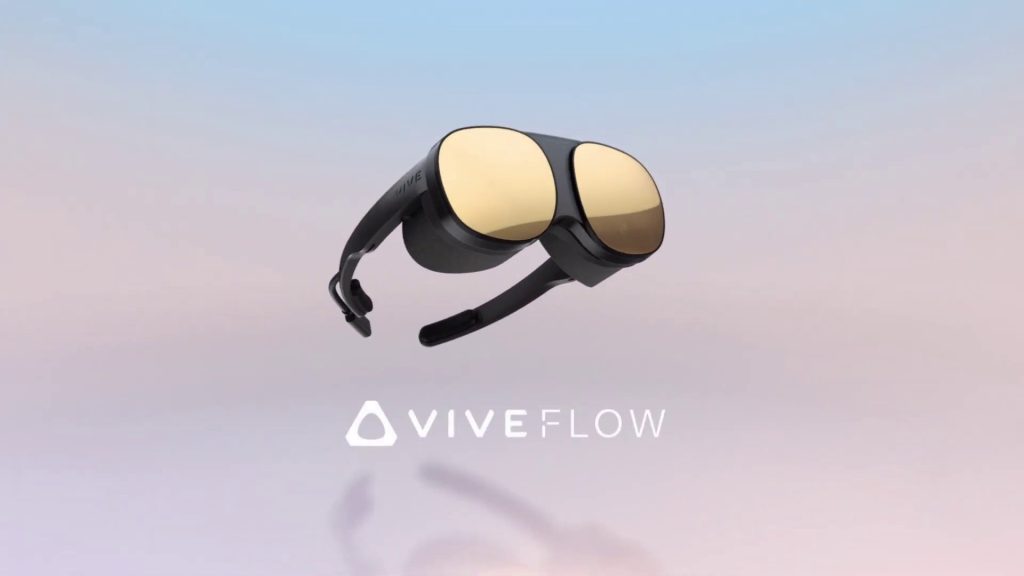 In terms of specifications, the Vive Flow ships with a 1600×1600 display with 75Hz refresh rate, versus the 1832×1920 per-eye resolution and 120Hz refresh rate of the Oculus Quest 2. Unlike previous VR headsets, the Vive Flow takes on more of a 'smart glasses' design, with arms that go over your ears and wrap around your head slightly, rather than a fully secured mounting system. It looks uncomfortable at a glance, but the Flow is lighter than typical standalone VR headsets, in part thanks to the removal of an internal battery. Instead, the Flow ships with a portable battery that you can plug in via USB-C and stash away in your pocket or clip to your waistband.
The headset is compatible with all Viveport apps, so you'll be able to access media apps like Netflix and YouTube using a giant virtual screen, or run less demanding apps and experiences. Bluetooth is present too, so you can connect a third-party pair of motion controllers, or cast content from one device to the headset.
Like other HTC VR headsets though, the Vive Flow is very pricey for what it is, coming in at $499. Pre-orders will open up later today.
Discuss on our Facebook page, HERE.
KitGuru Says: I feel like the bug-eyed goggles design alone is going to put many off, and that's before you factor in the greater capabilities of the Quest 2 at a similar price point. What do you all think of the Vive Flow? Will this headset be successful?