Earlier this year, Facebook launched the Oculus Quest as a standalone 'console-like' VR headset and the Rift S, a PC-tethered update to the original Rift with inside-out tracking. The Rift S might seem a tad redundant now though, as last night, Facebook announced the Oculus Link, a new accessory and software tool that will allow Quest owners to hook up to their PCs and play Rift-only games.
The Oculus Link uses a USB-C cable and a new software tool to essentially turn the Quest into a Rift, giving you the best of both worlds. It can be a standalone, portable VR headset for casual games, parties or media viewing and then you can also plug it into a gaming PC to play more demanding titles.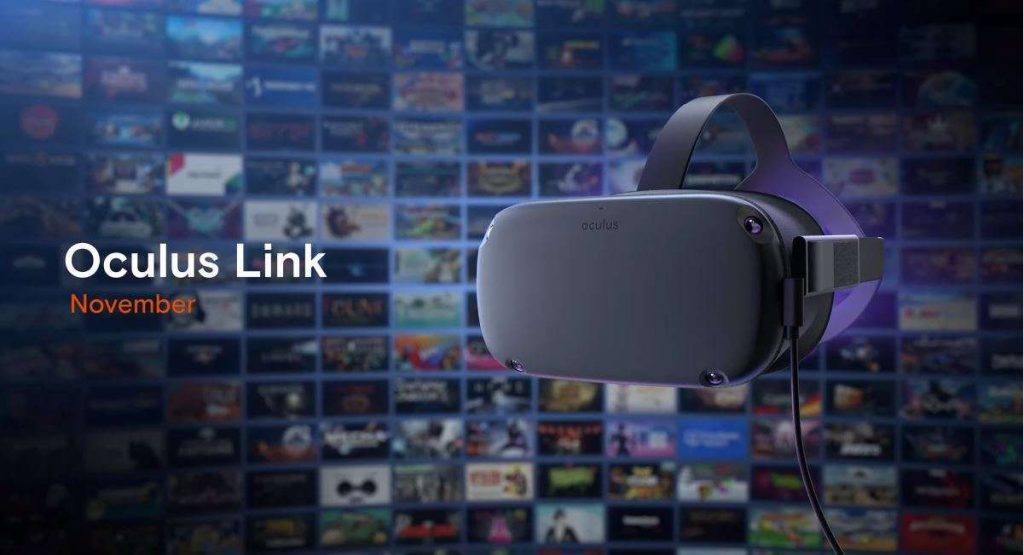 Oculus is pitching this as a way for developers to now "build high-end PC games and experiences while taking advantage of the biggest possible market and connecting with new audiences as the Quest community grows". It is certainly an interesting way of going about things, but it does make the Rift S a bit less appealing.
There are still some key differences between an Oculus Quest and a Rift S though. On the Quest, you get an OLED display with 1440×1600 per eye resolution and a 72Hz fixed refresh rate, while on the Rift S, you get an LCD display with 1280×1440 per eye resolution and an 80Hz refresh rate. The Rift S also has one more tracking sensor mounted on the headset compared to the Quest and an arguably nicer head mounting mechanism.
KitGuru Says: The Oculus Link seems like a great idea but one has to wonder, why wasn't it just there from the start? Not only that, but couldn't this also end up cannibalising Rift S sales? What do you all think of the Oculus Link? Does it make the Quest a more appealing buy than the Rift S?