Back in 2014/2015, Oculus was the go-to company as far as virtual reality was concerned, then in 2016, things began snowballing downhill pretty quickly. One of the key reasons so many were turned away was pricing. This year, Oculus has taken steps to change that, bringing the cost of the Rift headset and Touch controller bundle down to £399. Now just in time for Black Friday, a further discount has been added, this week you can grab the Rift/Touch bundle for £349.
The Rift and Touch bundle is available for £349 for a limited time, or while supplies last, whichever comes first. If you've been itching to jump into virtual reality, then now would be the time to do it.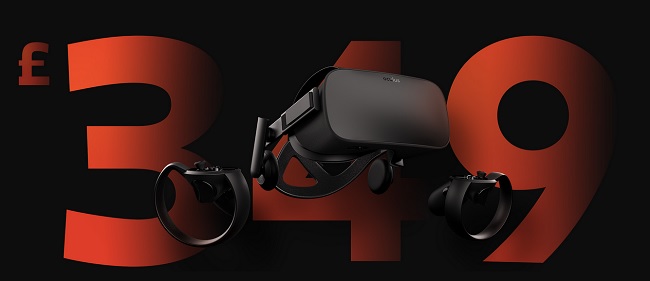 Upon buying an Oculus Rift, you'll get seven virtual reality games/experiences to try out. These include: Lucky's Tale, Medium, Toybox, Quill, Dead and Buried, Dragon Front, and Robo Recall.
Lucky's Tale, Robo Recall and Dragon Front are all particularly good. If Zombies are your thing, then I would recommend Arizona Sunshine over Dead and Buried though.
You can grab the discounted bundle from Oculus directly, HERE.
KitGuru Says: I've owned an Oculus Rift for quite some time and so far, I've enjoyed most of what I've played on it. That said, if you are planning on using the Touch Controllers, you are going to want plenty of space. Are any of you thinking about picking up a VR headset before the end of the year? Will this price cut tempt you at all?