Late last year, Oculus launched its own Touch Controllers. These were a significant step up for virtual reality, improving on both the traditional gamepad and even the wands that come with the HTC Vive. However, Valve isn't too far behind and this week, the company began shipping out its own Touch style controller known as 'Knuckles', which one-ups Touch with five finger tracking.
The Knuckles controller was first introduced at Steam Dev Days 2016 and is aimed to improve 'hand presence' within virtual reality. It uses a strap to attach to your hands and all five fingers can be tracked individually. The Oculus Touch on the other hand does allow hand presence in games but can only track a couple of fingers based on which buttons are being pressed and which aren't.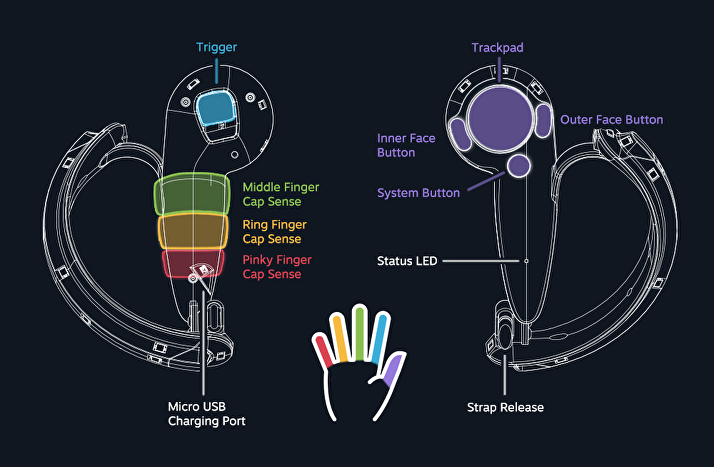 The Knuckles controller development kit does unfortunately only have three hours of battery life, but they are rechargable out of the box via a USB micro-B connection. Knuckles will be supported in SteamVR Home so developers can get their bearings. From there, it will be up to them to start making the software.
Hopefully Knuckles will see a full release later in the year, perhaps alongside one of Valve's three upcoming VR games.
KitGuru Says: I must admit, the Oculus Touch controllers put VR on a new level for me. However, Valve's new Knuckles controllers will likely become my new go-to once they land. Still though, a consumer release could take some time.