One of the big problems to come with VR headsets is the abundance of wires that require connecting to your PC. The big players in the VR space are looking to change that with the introduction of the VirtualLink standard, which aims to simplify connections into a single USB Type-C cable.
AMD, Nvidia, Oculus, Valve and Microsoft have all pooled together to back the VirtualLink standard for VR headsets. This new connection standard will require six lanes of high-speed data, four DisplayPort HBR channels for video output and one USB 3.1 Gen 2 channel for data.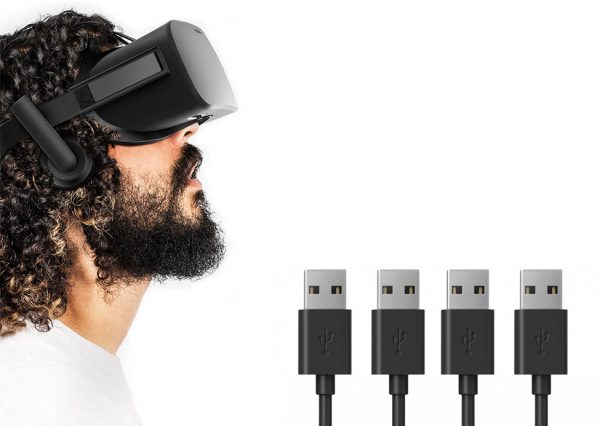 The VirualLink group is looking for other VR companies to join in order to ensure that this standard takes off. Notable companies currently missing from the list include HTC (VIVE), Samsung (Gear, Odyssey) and Razer (OSVR).
The idea makes sense as current options like the Oculus Rift and HTC VIVE require multiple USB 3.0/2.0 ports and HDMI. If everything could be simplified into one single connection, then it could help with mass adoption, especially as USB Type-C continues to grow in popularity.
KitGuru Says: This is a good move that will hopefully help cut down on the clutter of VR headsets and improve ease of use. Do you think that VirtualLink is a good idea?