To test the Viper V730, I used the keyboard for approximately two weeks where I got a feel for the board while editing photos, articles and gaming.
Starting with the keyboard's backlighting, the V730 sports bright red LEDs that work through on-board controls rather than through Viper's various peripheral software which I found a little finicky in the past.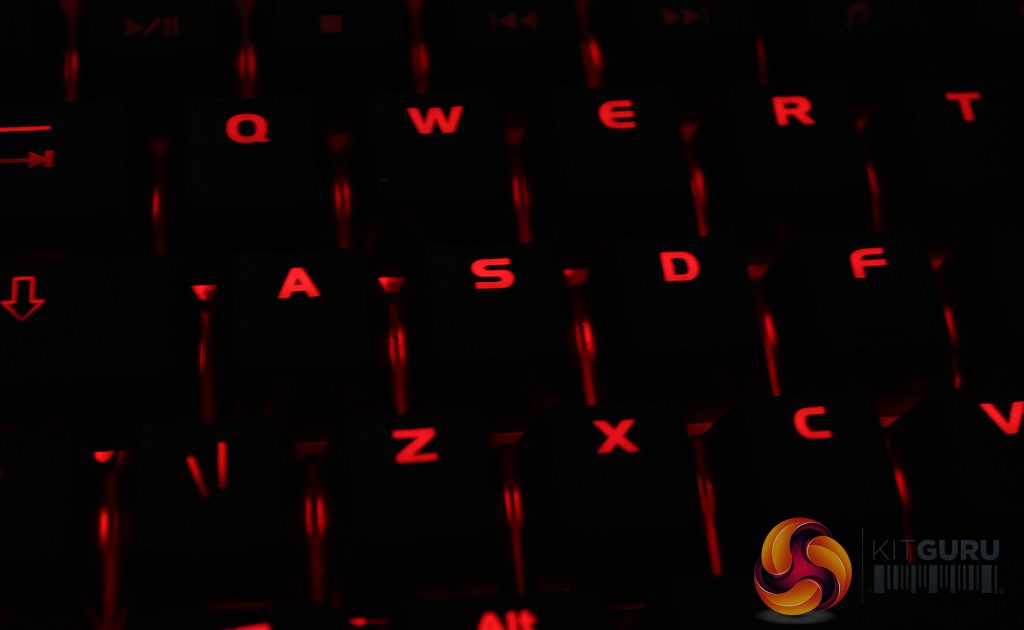 The lighting controls are situated across the function keys, from F1 all the way until F11. F1 to F5 provide pre-set lighting modes to cater to various genres of gaming. Some of the default lit keys are harder to discern than others due to odd key combinations, but FN+F2 is clearly for MOBAs and the default for FN+F4 and F5 seem split between RPG and first-person shooters.
None of this particularly matters, however, as FN+F12 enters a "backlight recording mode" which allows the user to select any of these pre-sets and customise them to their liking on a per-key basis.
When the function key is held down, F6 to F11 gives the user a choice between six different lighting modes that Viper dubs Radar/Wave Modes, Ribbon Mode, Ripple Mode, Sidewinder Modes, Raindrop/Reactive Modes and Breathing/Static lighting. I often stuck to my own customised profiles or the static pre-set, however.
At first, this software-free approach can be daunting but is very easily learned given just a short period of time with the keyboard. Patriot even offer the ability to dim and brighten the keys as they choose along with 8 media keys including the standard play, pause, stop, previous track, skip track and volume buttons. This is a bit of an inconvenience in comparison to dedicated media keys, however at the V730's price point, it is difficult complain about.
The Viper V730's aluminium chassis is top quality, giving the board a sturdy feel with little to no flex. The built-in wrist rest sacrifices some of this sturdiness in favour of comfort, which it does particularly well with its softer finish and angle. It is an annoyance that it can't be detached, but I often find little to no need to ever remove the wrist rest from other keyboards that I've used, so that is a minor gripe.
The Kailh Brown switches proved to be a lot louder than their Red counterparts on the premium V770, and currently there are no other options to choose from. They still provided a great deal of tactile feedback as well as a deeper sounding click than that of its Cherry MX rival. The specifications are, in fact, relatively similar to its rival with 50g actuation force and an actuation point of 2mm and a total travel distance of 4mm. My preference still lies with Cherry MX Reds but Kailh didn't dim my skills in-game aside from taking some time to adjust to the different feel.
Patriot's Viper V730 served me well for the time I used it, even with minimal typos which often come as a standard when I try out different switches.