Last week, we began hearing whispers that Intel may be launching its own pair of smart glasses at some point this year. At the time, we didn't know exactly when to expect an announcement, but it looks like Intel was well and truly prepared. Today, Intel launched 'Vaunt', the company's first augmented reality glasses, which look a lot closer to a regular pair of specs compared to Google Glass.
The folks at The Verge managed to get an exclusive first look at the Vaunt smart glasses. Importantly, Intel took lessons from Google's unsuccessful attempt and removed several features. Vaunt doesn't feature a camera to creep people out in public, or a glowing LCD prism screen hovering over the lenses. There isn't even a speaker or microphone for the time being.
Instead, Intel has chosen to make Vaunt look just like regular glasses, with a light weight plastic frame, with electronics crammed into the stems. Vaunt uses a low-power laser that shines a monochrome 400×150 pixel image into your eye and will mainly be used to deliver simple notifications straight to your retinas.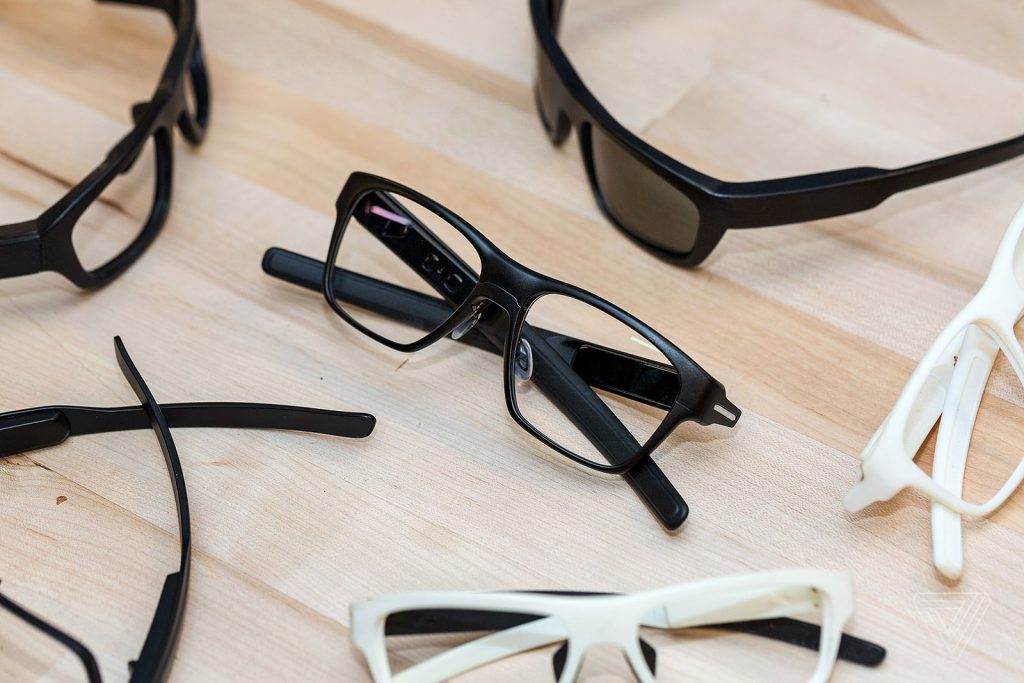 Image Credit: Vjeran Pavic/The Verge.
The idea is to provide something a bit more stealthy than lifting your wrist up to check your smartwatch. The prototypes shown in December were reportedly indistinguishable from regular glasses, aside from a tiny red glimmer that would occasionally be visible on the right lens. Intel has designed Vaunt to come in several styles and work with prescription lenses.
Just as Google did several years ago with Glass, Intel will be kicking off Vaunt with an early access program, though pricing and dates are currently unknown. Speaking with The Verge about Intel's new wearable ambitions, Itai Vonshak, head of products for Intel's New Devices Group, said: "When we look at what types of new devices are out there, we are really excited about head-worn products. Head-worn products are hard because people assign a lot of attributes to putting something on their head. It means something about their personality."
"We wanted to make sure somebody puts this on and gets value without any of the negative impact of technology on their head. Everything from the ground up is designed to make the technology disappear".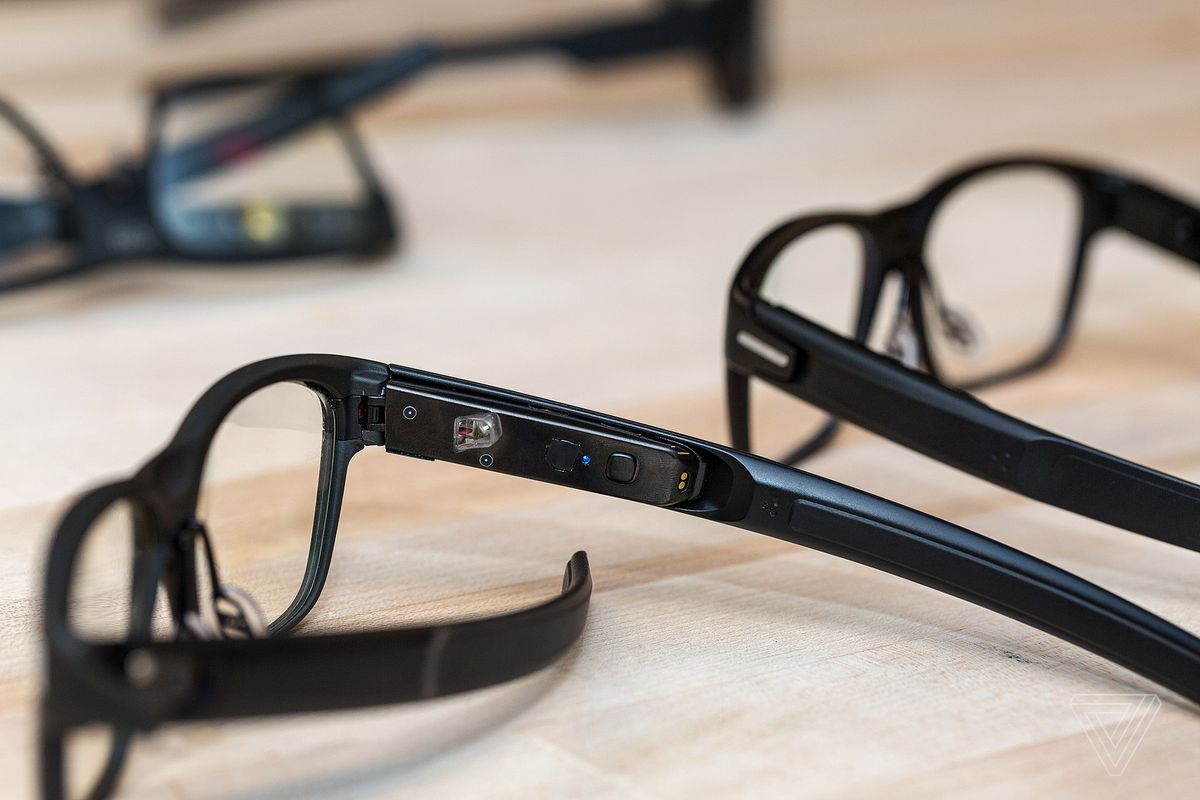 Image Credit: Vjeran Pavic/The Verge.
To get the smart glasses working properly, Vaunt goes through a quick set-up process that measures pupil distance and a few other factors to ensure it displays notifications properly for each individual user. Notifications will then pop up around 15 degrees below your relaxed line of sight. The idea is that an LED display constantly in your peripheral vision is too invasive, so if you choose not to look at the display, it will essentially disappear.
This brings us on to the subject of battery life. The problem with smart devices is we often have to remember to charge them at the end of the day. With Vaunt, Intel is aiming for an 18 hour battery life, so if you forget to charge them one evening, you should still get some use out of them the next day.
In any case, it is going to be some time before these glasses hit the consumer market and right now, Intel is taking the 'less is more' approach by keeping features simple and not overly extravagant as we saw with Google Glass. Whether or not this idea will catch on remains to be seen.
KitGuru Says: So far, Intel's take on smart glasses seems to be a lot more attractive than Google's. There isn't anything overly obvious about them, but they are also built to do a very simple task, focusing on just notifications for the time being. What do you guys think of Intel's Vaunt smart glasses? Is this the way they should be done? Or do you think there needs to be a more ambitious feature set as we saw with Google Glass?