As we prepare for our Radeon VII launch review and video, we spoke with partners today about getting hold of custom versions of cards for follow up reviews. Every AMD partner we have spoken to at this point has told us that they will not be releasing custom versions of the Radeon VII, with one partner even indicating that AMD have restricted the releases to strictly reference BBA cards.
Some partners who I spoke with directly such as Gigabyte and Sapphire said that they are only releasing reference cards with no indication at this point that they have custom cards even planned.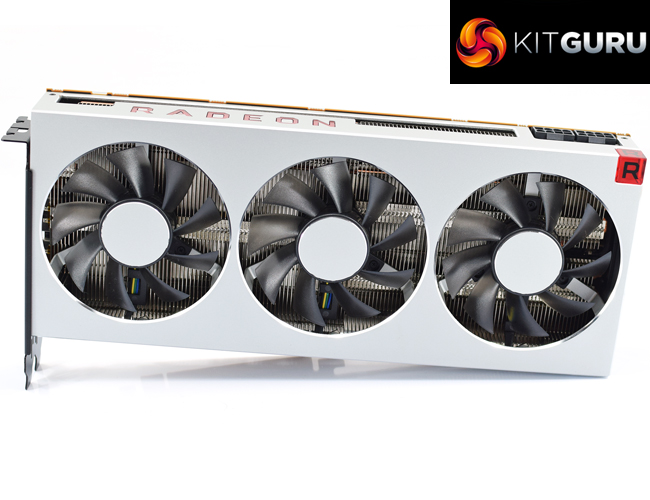 Obviously we felt it was important to approach AMD directly and I posed the question to AMD UK representative Joe Cowell who said he would get back to me later today. I just got an official response on behalf of AMD and they said 'Our AIB partners are free to develop modified versions to meet customer needs.'
This is rather an open ended statement, so we aren't sure if this means a full custom board design, or simply overclocking the cards a little and adding custom coolers.
We also spoke with Andrew Gibson in OCUK and he told us that there is approximately 100-200 units entering the UK for launch – not an exact figure he said, but its a rough estimate. He said OCUK will have 79 in stock – and they will be a mixture of ASUS, Gigabyte, MSI, Sapphire and Powercolor. None of these are custom cards – just reference boards.
KitGuru says: If we get any more updated information on this our news team will be sure to let you know.