Update: And just like that, the government has relented. After pressure from the press and public, it's now announced that while the tax will still be implemented, there will be a cap on it. For individuals, no one will have to pay more than 700 forints (£1.8), while businesses will have a maximum monthly charge of 5,000 forints (£13).
The Fidesz parliamentary group has also urged the government to make sure that this extension of the telecom tax it not passed along to internet subscribers in any form.
Original Story: Accessing the internet in Hungary looks like it's going to get a lot more expensive as of next year, as Hungarian economy minister Mihály Varga has announced that a new tax, set to come into force in 2015, will begin charging Internet Service Providers (ISPs) by the gigabyte. While that might not be the end of the world if the fee was small, the quoted per gigabyte rate is 150 forints, which works out at around 38 pence per GB.
This is all part of the "telecom tax," which has previously been levied against companies that provide telephone calls in the country. However now it's being extended to ISPs too, forcing them to pay for the bandwidth that their customers use. To put it into context, for every customer that downloaded the recently released, Middle Earth: Shadow of Mordor, the ISP would have to pay almost £20. Clearly, that isn't a fee that the ISPs are going to absorb willingly.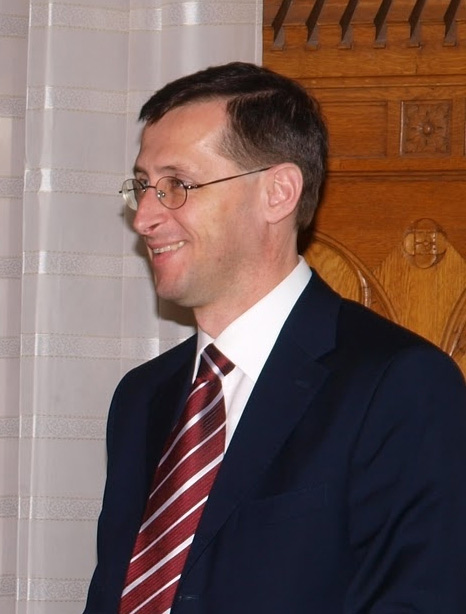 Mihály Varga. Source: Wikimedia
Instead, what is likely to happen if there is no way for the industry to counter this legislative change, the costs will be passed on to the consumer, either in the form of massively reduced bandwidth packages, or with a per-gigabyte charge that will make doing anything beyond basic gaming and webpage viewing an expensive practice.
As Portfolio points out however, this is where the law falls flat on its face. The government has previously announced new measures to try and get high speed internet to every home in the country, but if nobody can afford to use it then it seems somewhat redundant.
The Hungarian government hopes to raise 20 billion florins (£5 billion) from the new tax.
Discuss on our Facebook page, HERE.
KitGuru Says: Do any of our Hungarian readers know anything more about this? If you contact your ISP to find out what they have to say, forward us their response as we'd love to know how they plan to react to it.
[Thanks Berti Kato for the tip]