Valve Software's inability to ship SteamOS and Steam Controller this year has upset many gaming PC makers, who hoped to boost their sales with new systems designed specifically for living rooms. Apparently, many companies now launch what was supposed to be Steam Machines as console-like gaming PCs with Microsoft Corp.'s Windows 8.1 operating system.
CyberPowerPC on Wednesday introduced its Syber Vapor compact PC gaming systems that come equipped with Logitech F710 controllers as well as small wireless QWERTY keyboards. The systems are designed for the living rooms and come with pre-installed Steam video game distribution system that supports Big Picture technology to play on large-screen TVs. Exact specifications of the PCs are listed below.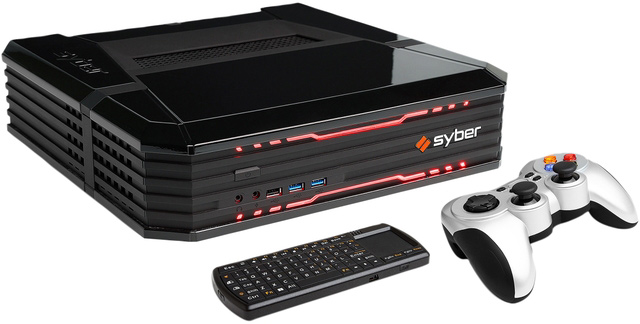 The Syber Vapor systems are based on off-the-shelf PC components, such as microprocessors, graphics cards, hard drives, memory modules and so on. Therefore, they can be easily upgraded in order to play the latest games in the future. All Syber Vapor systems come in similar stylish cases and feature everything that a gamer needs, including HDMI 1.4 and headphone outputs, 802.11ac/g/n Wi-Fi, Gigabit Ethernet and so on.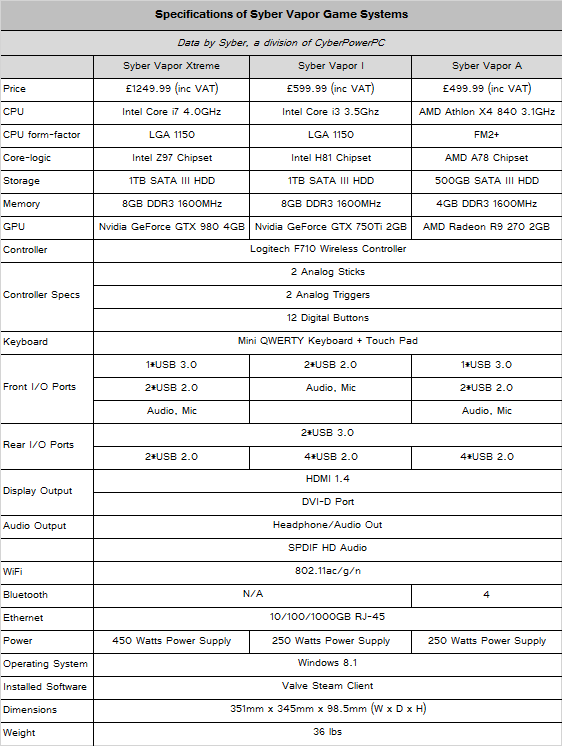 While the Syber Vapor PCs are not exactly Steam Machines, but since they pack powerful hardware, they should enable high-quality gaming experience. Moreover, since the Syber Vapor systems run Windows 8.1, they are also compatible with all major gaming libraries, including Steam, UPlay, Battle.net, Origin and the Windows Games Library.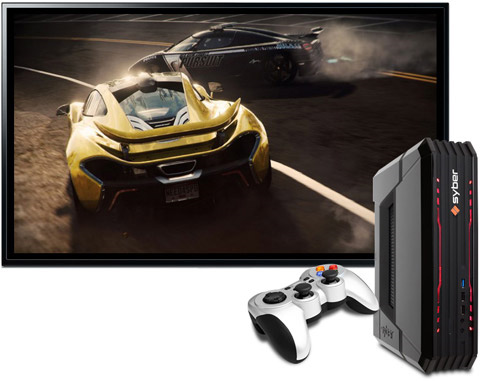 CyberPowerPC offers three base versions of the Syber Vapor gaming systems: Syber Vapor A for £499.99 (inc VAT), Syber Vapor I for £599.99 (inc VAT) as well as Syber Vapor Extreme for £1249.99 (inc VAT), but it is possible to configure a custom system at the company's web-site. The PC gaming consoles can be pre-ordered at www.sybergaming.co.uk.
Discuss on our Facebook page, HERE.
KitGuru Says: While Valve Software is gearing up to offer a decent entertainment platform for the living room with video games, music, video and other services, PC makers simply create systems that offer similar functionality as Valve's Steam Machines without Valve. While the overall experience is naturally not really integrated, if PC makers will manage to make it right, then the fate of Steam Machines will probably be pretty blurry.